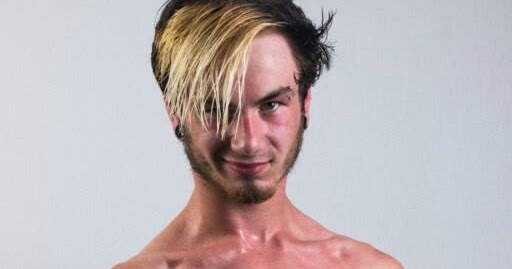 When Steve Corino won the Extreme Championship Wrestling World Heavyweight title at the November To Remember in 2000 in front of nearly 5,000 fans in Chicago, and thousands of viewers on pay-per-view, he cemented himself as a legitimate main event star in the professional wrestling industry. Similar to one of his childhood favorites, Tommy Rich, Corino's bleached-blond hair was stained red as blood streamed down his face during his moment of triumph. Corino was a true workhorse for the Philadelphia-based promotion, spilling blood on his way to the title, as the organization stayed afloat against its competition of the WWF and WCW. Today, a roadmap of scars decorate his forehead, a reminder of that night in Chicago. As the pay-per-view went off the air and crimson still dripped from the fresh lacerations, Corino pointed to his blood-stained wrist tape where "COLBY" was written before pointed toward the camera. On one of the biggest nights of his career, a moment that he sacrificed much for, "The King of Old School" didn't think of himself, but rather that name written across his forearm.

The four-year-old that Steve dedicated his championship to was his son, Colby Corino. While it was the first time Colby was acknowledged to the television audience, he was a fixture at many ECW events, often jumping around the ring as a toddler before the doors of a venue opened for that night's mayhem.
"It wasn't until I started getting older that I realized that not everyone's parents go overseas for weeks at a time. I grew up in ECW and indy wrestling locker rooms, and seeing my dad in a blood bath wasn't uncommon for me at all. I was always in the ring from a young age. The ring was my playground, the ropes the monkey bars, and all the other wrestlers were my friends playing on the playground with me," Colby explained.
When ECW collapsed from the pressure of the industry, and WCW followed just months later, "The King of Old School" had notoriety, but knew he needed to evolve to continue the momentum he built as a heavyweight champion. Steve Corino didn't rest on nostalgic name value, opting instead to take a chance on a new style for him, the strong style of Japan. The late Shinya Hashimoto founded Zero-1 in 2001 after a very successful career in New Japan. That same year, Corino debuted for the group, working there nearly full-time for several years as a talent coordinator and in-ring talent.
The new venture for Steve provided new opportunities for Colby as well. The youngster had the chance to travel to Japan regularly and met legends such as Masato Tanaka, Hashimoto, and Shinjiro Otani. At 14, when most kids did book reports in middle school, Colby was greeted by Jr. Heavyweight legend, Jushin "Thunder" Liger. The exposure to the Japanese culture only fueled his passion for the industry.
"As I got older, I started realizing how cool some of the stuff I was doing and the people I was meeting were. I could appreciate who he was and what he did for wrestling, and I was star struck, but Liger is one of the nicest and most down to earth wrestlers I've ever met," Colby commented.
An amateur wrestler from the time he was in elementary school, the younger Corino always knew that he wanted to join the pro ranks, debuting at the age of just 12 in a special tag match with his dad. In the years that followed, he began formal training from a variety of sources before he started wrestling regularly at 15, sometimes competing as the masked American Tiger persona.

"My main trainer when I was younger was Mike Kehner. He taught me fundamentals before every show that I could possibly be at, and then I would wrestle around and learn from whoever would step in the ring with me before a show. I ended up getting to learn a lot of stuff from people like Brutal Bob Evans, Cesaro, Kassius Ohno, Roderick Strong, and Davey Richards. Basically, whoever I could find at a Ring of Honor show that I could convince to wrestle with me"

For Steve Corino, he knew the risks of the physicality of the genre and had the scars to prove it, but saw his son's enthusiasm for the sport at an early age. The former champion also took an objective look at Colby's ability and like many others, saw his potential to become a major star as he learned the craft.
"It was thrilling for me, yet scary. I'm sure every parent says that when their child plays any sport. But he loved pro wrestling from the time he was a small child, so I knew this is what he was going to do. I wish I could tell you I've directed him in the right direction, but when it comes to wrestling in the ring, he's better at 19, 20, 21 than I ever was. Dusty told me once that Dustin Rhodes was a natural from day one. Colby is the same way. He took to the ring like a fish to water. The only advice I can give him is with little business things, like talking to promoters," Steve Corino explained.
As an in-ring athlete, Colby showed poise and ability beyond his years, working a precise technical style that impressed live audiences before he even reached high school. The general consensus was that he brought much potential to the table for his future. However, the second generation Corino's passion for the industry kept him motivated to prove himself on every level. Around the same time that his dad and Kevin Steen were involved in some of Ring of Honor's most compelling storylines, Colby worked as a member of the ring crew and other production roles in an attempt to learn every aspect of the business that he could.

"Around 2012, I started doing ring crew for ROH shows and eventually ended up becoming apart of the production team that traveled and prepared for PPVs and TV tapings. Around this time as well, I began doing as many ROH seminars as I possibly could just so I could soak up as much knowledge as I could. I learned a whole lot about wrestling on TV and what goes into the production of a TV show, which are skills that you can take to any company with TV"
In 2015, Colby debuted for Ring Of Honor and eventually became a pivotal part of his dad's rivalry with BJ Whitmer. At 18, Colby appeared on nationally syndicated television and his ability impressed enough that the following year, he was scheduled to join the New Japan Pro Wrestling dojo. Less than a month after he signed a contact with New Japan, one of the biggest promotions in the world, Colby's life took a very drastic turn down a very dangerous path. In late-2016, Colby Corino was found unresponsive on the floor of his home as a result of a heroin overdose. When he was revived, police found a large amount of drugs and arrested him.

Colby had used drugs for a few years previously to attempt to self-medicate mental health problems and opiates took over his life. After he overdosed, his life began to spiral out of control. His New Japan contract was terminated before he ever arrived and he no longer appeared for Ring Of Honor. The performances in the squared circle that garnered rave reviews were replaced with mugshots, as Colby was arrested two more times early last year. There was much concern for his well-being and his future was in doubt. The grappler known as "The Next Generation Ace" had to make a critical decision, would he overcome these obstacles or would he become a precautionary tale of wasted talent?
On October 27, 2017, Colby had to courage to check himself into an in-patient treatment center outside of Philadelphia to confront his drug problem and seek help for his mental health.
"It is no secret that I am a recovering addict. I started using opiates when I was 16 to deal with my underlying mental illness, and after not too long I switched to heroin. I let my demons grow bigger than I was at the time and ended up turning into an intravenous heroin and cocaine addict. While there, I got treated not only for my drug addiction, but for my underlying mental illness, and finally I was able to win a battle against my addiction. While I am currently in control of my life again and am not letting drugs dictate my life anymore, this is a battle I still have to fight every day," Colby said.
Just recently, a clean and healthy Colby Corino returned to his place of solace, inside the ropes of the squared circle. A renewed Colby is motivated to prove himself and wanted to use his second chance at sports entertainment as a source of positivity. On September 29th, he and Jamie Senegal will be running a "stunt party" in Hazelton, PA to celebrate their birthday, which is a project that he's looking forward to as a unique presentation for a live audience. Many are looking forward to see the next chapter of the story of Colby Corino and to see him reach his potential, including his dad.

"Now that has put away the personal demons, his future is unlimited. He's only going to get better in the ring and grow as a man. I would love for an Evolve or even MLW to take a chance on him, because he truly is a future superstar. And one day, he will be at WrestleMania," Steve Corino said.
With his life and career back on the right track, Colby has aspirations to make a full-time living in professional wrestling, and has the talent to do just that. As he turns 22, Colby Corino has the opportunity to resume a career that has a tremendous amount of potential. More importantly, Colby Corino has the chance to make a stellar comeback and become an incredible success story.
For more information about Colby Corino, you can follow him on Twitter @Generation_Ace
For Colby Corino t-shirts, you can go to https://www.prowrestlingtees.com/wrestler-t-shirts/colby-corino.html
What do you think? Comment below with your thoughts, opinions, feedback and anything else that was raised.
Until next week
-Jim LaMotta
E mail drwrestlingallpro@yahoo.com | You can follow me on Twitter @jimlamotta