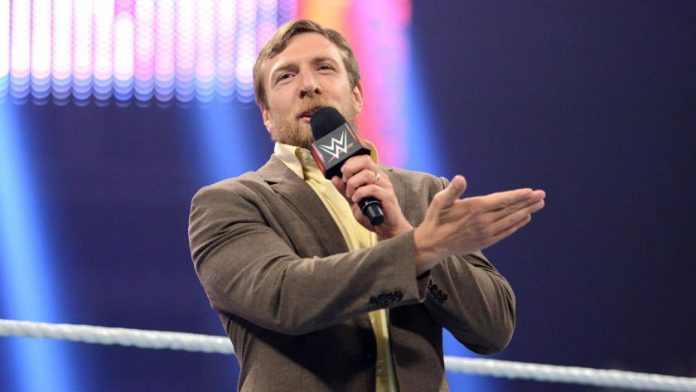 Daniel Bryan recently spoke with SportBible. Here are the highlights.
His time as SmackDown General Manager:
"It was just the best. It was weird because as the GM they would play my music, sometimes I would get a really good reaction and it would make me smile sometimes but it didn't make me happy. There's a difference, right?
"A lot of the time I get this thing where I feel very lucky to be in the position I'm in doing this thing that l love, to where I would go in front of 50 people, my music would hit and nobody cared. You're trying to work to make them care and no matter how hard you work, they don't care. The hard work is the in-ring stuff but sometimes the hardest thing is getting the fans to accept you. That's already done [for me] so it's really cool."
"It was very difficult. I disliked it, strongly. I would try and leave as soon as I could and if I found out they might not have a segment for me on TV, I would be texting the writers being like, 'Hey can I just stay home' – a portion of that is not liking it and portion of that is because now I'm being away from Brie and my baby to do something I'm not passionate about. That was a weird mental thing for me."
Who he wants to work with:
"I want to work with everybody. When I look at the roster of Smackdown Live specifically: Shinsuke Nakamura – yep! Samoa Joe – of course. Andrade Cien Almas – sure! I did the match with Rusev – it was the first match we had ever wrestled each other before. I've been wanting to wrestle Rusev for a long time. I also think there's something there with me and Roman Reigns, somewhere down the line. I just feel there's something there.
"And the big match that I always say – I really want to wrestle Brock. I've been wanting to wrestle Brock for years, when I came back from my neck surgery in 2015, it was the match that I wanted. I'm sure Brock doesn't want it, he doesn't care!
"But there's a lot of stuff that I get really excited about when I think about it and also that a lot of my friends from the independents are now here in the biggest wrestling promotion in the world. I think that's the coolest."