Daniel Bryan's Concussion, Who Impressed Most At The Royal Rumble?, Ultimate Warrior Latest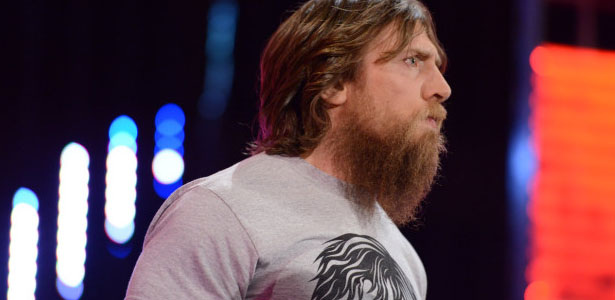 – While WWE still hasn't confirmed Daniel Bryan's concussion through their website or TV shows, Michael Cole mentioned on Sunday night's pay-per-view that there were "rumors of Bryan suffering a concussion" going around last week. As noted, a WWE spokesperson confirmed Bryan's concussion.
– WWE's website has a new poll asking fans who impressed the most at the end of Sunday night's Royal Rumble match – Sheamus, Roman Reigns, CM Punk or Batista. With 13,000 votes cast, 55% of fans have voted for Reigns.
– The Ultimate Warrior tweeted the following during Sunday night's Rumble pay-per-view:
Running 18yrs to end up back at WWE home, now they say run into Pittsburg, shake a few ropes, RUMBLE..DAMN! Blew a boot! Running past exit..

— The Ultimate Warrior (@UltimateWarrior) January 27, 2014
#RoyalRumble inspires many talent to race to the ring for the one night. Only one talent was inspired and (cont) http://t.co/5J7v9bSp9P

— The Ultimate Warrior (@UltimateWarrior) January 27, 2014
"#RoyalRumble inspires many talent to race to the ring for the one night. Only one talent was inspired and inspiring enough to race to the ring every fucking night. #UW #NeverForget"