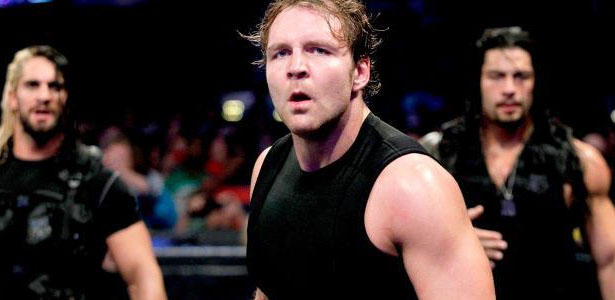 WWE Superstar and Shield member Dean Ambrose recently spoke with the Dayton City Paper to promote an upcoming Raw in Dayton. Here are the highlights:
What was your road leading up to working for WWE like?
I trained for a year before I even had a match. One of the first matches I ever had was at the Montgomery County Fairgrounds in Dayton. From there, I started wrestling in Chicago and then Indianapolis and then Philadelphia, and soon I was crisscrossing the country every weekend in a beat up jalopy for like 50 bucks, just getting experience. By the time I got [to WWE], I had wrestled in so many different places. In that time, I had a giant amount of experience to rely on and became very confident in my job. -DA
So, what's it like working for WWE?
It's been a whirlwind from the day [The Shield] started on television. We come through the crowd and feel that energy night after night. We've worked with all the top stars – John Cena, Undertaker, The Rock, (WWE World Heavyweight Champion) Randy Orton, etc. It's surreal to be a part of this. You get to travel the world on someone else's dime and you're never really home. If you like being at home, WWE is not for you! -DA
What are some of the biggest misconceptions about professional wrestling?
[The] biggest misconception is it's fake, it doesn't hurt and everything is scripted in and out of the ring – those are the big ones. Not everything is scripted. Things change on the fly and you have to react to think on your feet. You only get one chance to get it right since it's live. Nothing about it is fake. It all hurts. I feel the toll of what all I've put my body through year after year, but hopefully I'll come out on the better end of it. -DA