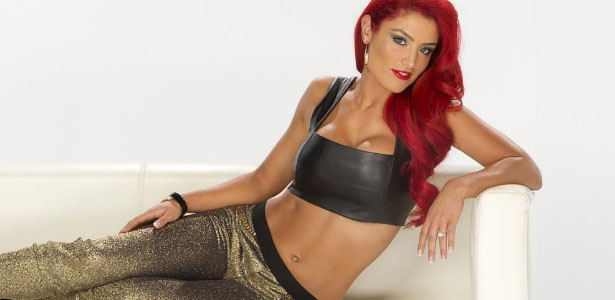 – The season one finale of Total Divas on E! will air on Sunday, Dec. 15 and will be highlighted by former WWE and World Heavyweight Champion Daniel Bryan asking Brie Bella for her hand in marriage. According to TVGuide.com, the official synopsis for the episode, titled "Ready to Ride," is as follows: "In the Season 1 finale, Bryan pops the question to Brie in a romantic setting; at the same time, Nikki feels uncertain about her future with John Cena after a heated discussion about marriage and children; and the first meeting between Eva Marie's fiancé and her family goes horribly wrong."
The penultimate episode will air on Sunday, Dec. 8. Details are as follows: "Nattie and TJ are forced to say goodbye to a beloved pet; Trinity has it out with Jon over his jealous behavior; and Nikki's medical leave causes tensions between herself and Brie."
– On the heels of Big E Langston and Mark Henry coming together as a tandem, the official WWE website has published an article counting down the ten most monstrous tag teams in wrestling history. This list includes The Powers of Pain, Big Show and Kane, The Twin Towers, and the Natural Disasters.
– In addition to Christian (40) and Jushin "Thunder" Liger (51), two former WWE wrestlers are celebrating birthdays today. "The Z-Man" Tom Zenk turns 55 while Jimmy Del Rey turns 51.
– WWE Hall of Famer "Mean" Gene Okerlund appeared on ESPN Radio's The Herd with Colin Cowherd this week as a celebrity guest picking NFL games.
*Photos* Brie Bella with her former boyfriend