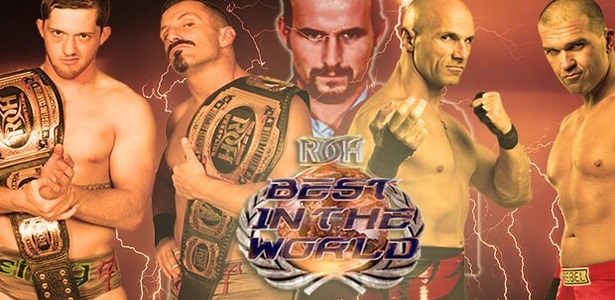 – When Ring of Honor announced in May that they would be returning to pay-per-view and debuting on live pay-per-view for the first time with last months Best in the World, the break even figure was set at 10,000 buys, as ROH's parent company Sinclair Broadcasting wanted it to be an "exploration" of sorts into the pay-per-view business, with the deal they signed being for two PPV's this year with potentially more next year, depending on the results of Best in the World and December's Final Battle, which is scheduled to be their next.
Dave Meltzer of The Wrestling Observer is reporting that the early estimate he's getting for the show is in-fact 10,000 buys, which would be viewed as a major success by ROH because of the time they had to promote the show (it being announced as a PPV in late-May and airing in mid-June). He has however noted that an early estimate like 10,000 means the actual buys could have been over or under the figure, but it is around that. Because ROH is a privately owned company, like TNA but unlike WWE who are publicly trading, they don't have to reveal the figure to the public. ROH went to live PPV the same month as Bellator MMA and Glory kickboxing, and while Bellator drew the most buys, Glory only managed to draw 6,000, which means ROH will have outdone Glory's first PPV.
Meltzer notes that the next advancement people should be looking for is when Final Battle is announced for PPV and whether the providers will advertise it better than they did BITW. The lack of advertisement for Best in the World was said to be an "accident" by ROH's marketing consultant and former WWE creative writer Court Bauer, who said the providers apologized to ROH, whose advert only began playing a day before the show went to air.
(Source: The Wrestling Observer)