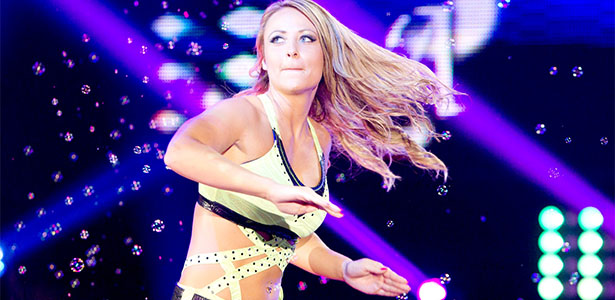 – It appears WWE is building to a match between Summer Rae and Emma. Emma, who was in the crowd again on SmackDown last night, tweeted the following to Summer after the show:
"Nice try @RealSummerWWE.. You can take my #EMMAtaining sign on @WWE #SmackDown but there's no stopping the #EMMAlution ;) #WWE"
– Adrian Neville defeated NXT Champion Bo Dallas in a non-title match at last night's WWE live event in Miami.
– Diamond Dallas Page re-tweeted a message on Twitter that teased DDPYoga For Kids will be coming soon.