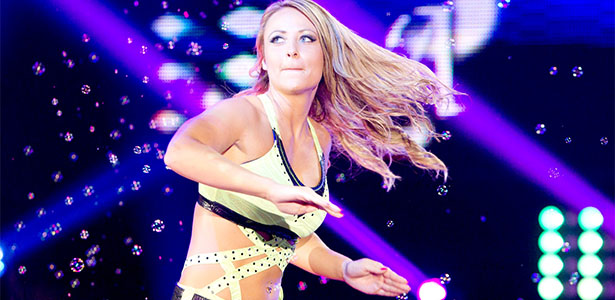 As reported this afternoon, WWE Diva Emma was arrested Monday in Hartford, Connecticut, near the site of RAW. According to the Hartford-based publication The Courant, she was arrested for shoplifting.
Police say Emma, who's real name is Tenille Dashwood, was charged with sixth-degree larceny after she stole an item from the Wal-Mart department store located on 495 Flatbush Avenue, which is approximately three miles away from the site of Monday's WWE event at the XL Center. The alleged theft was reported to police at approximately 1:00 p.m. and she was released at 2:13 p.m.
The WWE Diva appeared in community court Tuesday. According to her lawyer, Hubert Santos, she was told to participate in community service.
Santos said Dashwood's arrest stemmed from a mistake. He told the publication that she was using the self-checkout machine at the Wal-Mart when she purchased approximately $30 of items, but forgot to pay for a case for an electronic device.