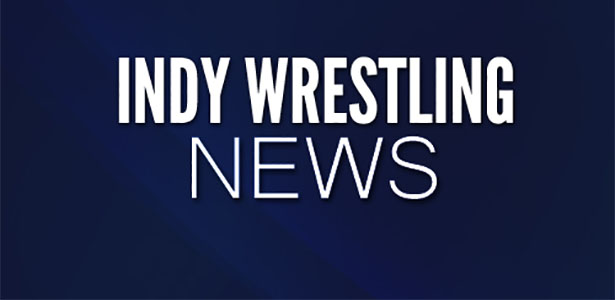 Results from Empire State Wrestling
March 1, 2014
North Tonawanda, NY
1. "Inferno" Johnny Adams beat Bill Collier by DQ.
2. The McGlomouses & Blackjack Phoenix beat Double Down & Jake Jones.
3. Yuri Koloff beat Randy Philbrick & Andrew Cavatta in a handicap match.
4. ESW Interstate Title: Kevin Bennett beat Cloudy to retain.
5. Handicapped Heroes beat Rochester Wrecking Crew and Ron Falco & Brett Mednik in a triple threat tag match.
6. Will Calrissian beat Frankie Feathers.
7. Sebastian Suave (w/ Brittany Force) beat Matt Milan.
8. Brandon Thurston beat Trent Barreta.
9. ESW Heavyweight Title: Chris Cooper beat Gabreal Saint to retain.
10. Colin Delaney beat Kevin Steen and Pepper Parks in a triple threat match.
Next show is April 5th in North Tonawanda, NY.
http://eswwrestling.com
http://facebook.com/eswwrestling
Tweets by ESWWrestling