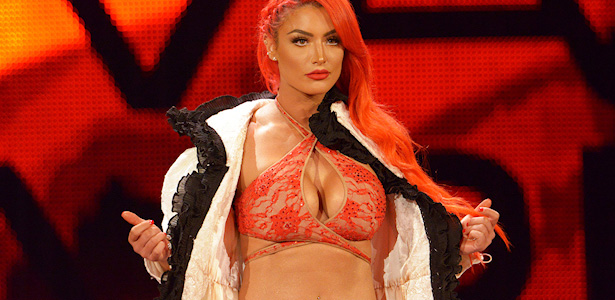 Have we seen the last of Eva Marie on Total Divas?
After being drafted to SmackDown LIVE last July, it looked like she was set to become one of the top stars in the women's division. However, everything came to a screeching halt the following month when she was suspended for 30 days by WWE for violating the company's talent wellness policy.
While Eva Marie's suspension ended in September, she has not been at a WWE event since being taken off the road. It is quite telling that she was not in Orlando, Florida for WrestleMania 33 week.
In the meantime, Eva Marie is pursuing acting work in Hollywood and pushing her fashion line (NEM). She got fans talking several weeks ago when she removed all mentions of WWE from her Twitter profile, and rumors began circulating that she would be parting ways with the company when her contract expires sometime this year.
According to Pro Wrestling Sheet, Eva Marie will not be returning to Total Divas for next season.
Multiple sources have confirmed that producers are interviewing members of WWE's female roster to determine the new cast member before filming resumes in June.
Charlotte Flair and a handful of others are among the women they've spoken with.
It's unclear if Paige, Lana, Maryse and Renee Young will continue to appear on Total Divas, but sources say Nikki Bella, Brie Bella, Natalya, and Naomi are a lock.
Eva was last seen on the show's finale dealing with her suspension from WWE.