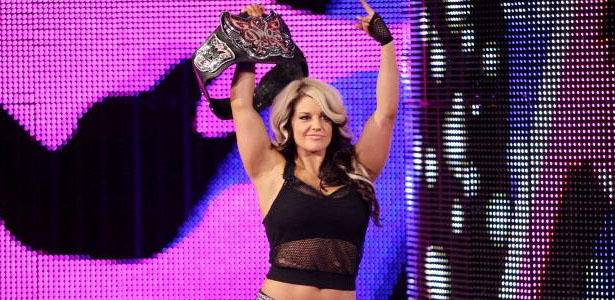 PWMania.com are excited to announce that former WWE Divas Champion Kaityn, who now goes by her real name Celeste Bonin, has joined PWMania.com and will be writing exclusive columns featuring a variety of stories on her career, life, pro wrestling and more.
Celeste's debut column, "Diva Dish With Celeste," has been published and can be read at this link!
You can follow Celeste on Twitter at @CelesteBonin and Instagram at @CelesteBonin.
Check out Celeste's line of women's fitness fitness apparel at www.Celestialbodiez.com. Enter code PWMANIA at checkout for 15% off your entire order.
Anyone interested in supplements, check out www.primenutrition.com and enter code CELESTE at checkout for 20% off your order as well.