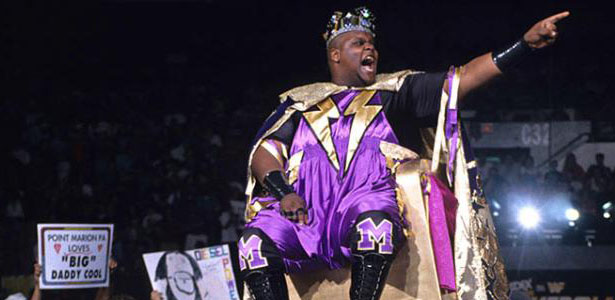 Former WWE star Nelson Frazier (Big Daddy V, Viscera, Mabel) has passed away from a reported heart attack on Tuesday, February 18, 2014 at age 43.
Frazier was known for his appearances with WWF/WWE in the 1990s and mid-2000s under the ring names Mabel, Viscera and Big Daddy V, where he held the WWF Hardcore Championship and WWF World Tag Team Championship, and was the 1995 King of the Ring.
Wrestling agent Eric Simms posted the following on Facebook:
"I hate to be the bearer of bad news but I just got off the phone with Big Daddy V's wife. He had a massive heart attack and passed away today. He was 43 years old
my thoughts and prayers are with his family right now"
Former WWE Superstars Tommy Dreamer, Chris Masters and former WWE referee Jimmy Kordera confirmed the news on Twitter:
I am shocked & so sad. Mabel, Viscera, Big Daddy V (Nelson Frazier) passed away. He was a good friend. He just celebrated his 43Bday

— Tommy Dreamer (@THETOMMYDREAMER) February 19, 2014
Nelson Frazier/Big V has died.This really hurts!He was one of the good guys, and was always a great mentor and supportive. I Love U BigV RIP

— Chris Masters (@ChrisMasters310) February 19, 2014
Very sad news tonight, 1 of the good guys has passed on. Nelson Fraser/Big Daddy V. RIP Big Vis! God bless!

— Jimmy Korderas (@jimmykorderas) February 19, 2014
All of us from PWMania.com would like to extend our deepest condolences to the Frazier family, friends and fans.