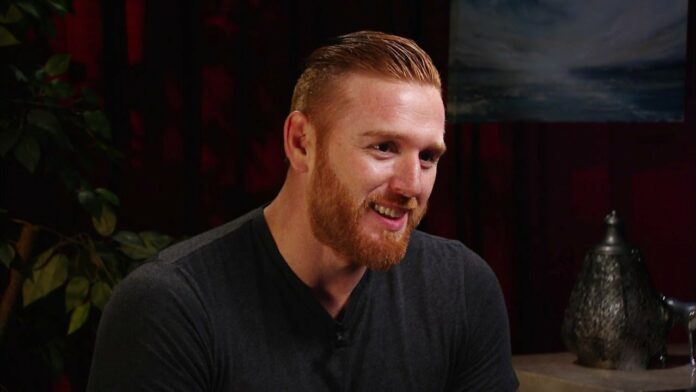 Heath Slater was in Atlanta on Wednesday for the grand opening of his new Face 2 Face Wrestling school at 3201 Atlanta Industrial Parkway, Suite 306. The Twitter bio (@F2F_Wrestling) for the school calls it "The Worlds Premier professional wrestling training facility!!!"
Slater has enlisted several notable trainers to work with talents at the school – WWE Hall of Famer Ron Simmons, WWE Hall of Famer Teddy Long, former WWE Women's Champion Jazz and Mr. "Curtis" Hughes, plus a few indie veterans.
The 7,200 square-foot facility features wrestling rings, strength training areas, locker rooms, and a media/AV center. The multi-step training program features 13 weeks of training followed by supplemental training and continuing education. You can visit face2facewrestling.com or e-mail face2facewrestling@gmail.com for more information.
Above is a promo for the school from YouTube. The video description included the following announcement:
"The Face to Face Wrestling Academy offers the most talent under one roof, more then any independently owned school. Boasting 2 hall of famers, certified legends, and a limitless resources and connections to the biggest companies in the world, Face 2 Face Wrestling is your #1 place to not only break into the business, but also succeed in it! Don't just see your dreams, make them a reality! Join Face 2 Face Wrestling today by logging into www.face2facewrestling.com today, and start your first step, to the most exciting journey you could ever imagine.

LIMITED TIME ONLY: if you sign up before the end of August, all 2017 classes are 25 percent off! Space is limited, so reserve your spot with destiny today, and learn everything there is to know about wrestling, with the Face 2 Face Wrestling Academy!"
Below are photos from various social media accounts along with videos from FOX 5 Atlanta as they visited the facility for a tour, an interview with the stars and a match between hosts.
Hanging w/ Ron Simmons & @HeathSlaterOMRB — #WRESTLING LEGENDS!!! @F2F_Wrestling @GoodDayAtlanta #fox5atl pic.twitter.com/vLdjcoOIQU

— Paul Milliken (@PaulFromFox5) August 9, 2017
At the grand opening of face 2 face wrestling center the best professional wrestling faculty in the world. pic.twitter.com/9eIVnWID6W

— curtis w hughes (@bodyslam75) August 9, 2017
Today Grand Opening!!!!!!!!!!!! 3201 Atlanta Industrial Pkwy suite 306 @F2F_Wrestling 3pm to 4pm meet and greet. pic.twitter.com/LWi831RJdB

— Heath Slater (@HeathSlaterOMRB) August 9, 2017
Grand Opening was today for @F2F_Wrestling just wanted to say thank you to everyone who showed up and was a part of making today great. pic.twitter.com/7VBNwTnOUj

— Heath Slater (@HeathSlaterOMRB) August 10, 2017