Hornswoggle's New Look (Photo), Kelly Kelly Update, New Matches For WWE's Japan Tour
– Hornswoggle was sporting a mullet the last time we saw him on WWE TV after he was shaved by El Torito at Payback. He shaved his head completely bald backstage at Monday's RAW and posted this photo: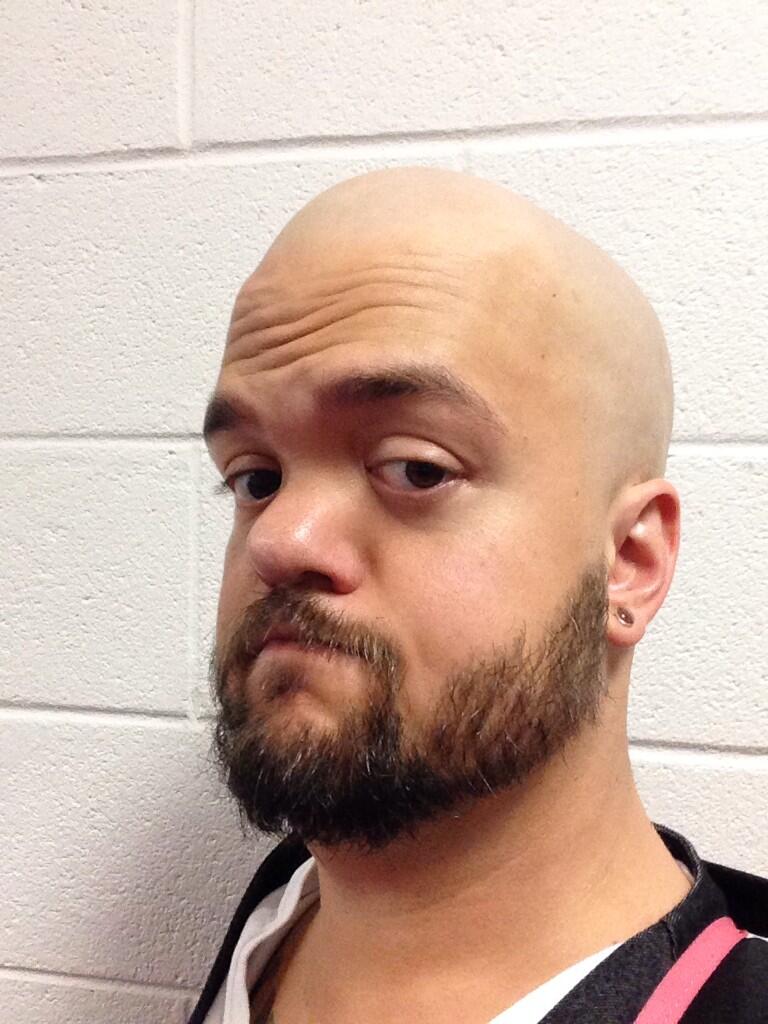 – Former WWE Diva Kelly Kelly will be appearing at Nielsen Dodge Chrysler Jeep Ram Automotive in East Hanover, New Jersey on Friday, June 27th from 6pm until 9pm. Kelly has also been doing some more modeling lately.
– Below are updated cards for WWE's upcoming tour of Japan:
* July 10th in Tokyo: John Cena vs. Bray Wyatt, Roman Reigns & Dean Ambrose vs. Kane & Seth Rollins, Rob Van Dam vs. Curtis Axel vs. Cesaro with Paul Heyman vs. Bad News Barrett, Alicia Fox vs. Paige, Big E & Kofi Kingston vs. Erick Rowan & Luke Harper, The Miz vs. Dolph Ziggler, Sami Zayn vs. Adrian Neville
* July 11th in Tokyo: Cena & Reigns vs. Wyatt & Kane, RVD vs. Cesaro with Heyman vs. Barrett, Ambrose vs. Rollins, Fox vs. Paige, Ziggler vs. Harper with Rowan, Kofi vs. The Miz, Axel vs. Big E, Sami vs. Neville, appearance by Hulk Hogan
* July 12th in Osaka: Reigns vs. Kane, RVD vs. Cesaro with Heyman vs. Barrett, Rollins vs. Ambrose, Kofi & Big E vs. Rowan & Harper, Fox vs. Paige, Axel vs Ziggler, Sami vs. Neville, appearance by Hogan