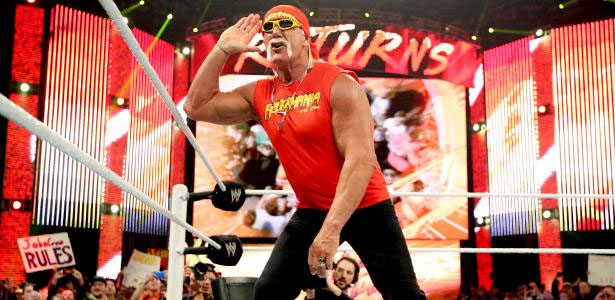 In the audio below, Hulk Hogan appears on The Elvis Duran Morning Show to promote WWE's WrestleMania XXX.
Hogan praised John Cena and the other WWE stars for their hard work and work with the community and kids. Hogan says "rotten apples" don't last long in WWE these days.
Hogan said he misses being in the ring and added that he's thinking "never say never" when it comes to getting back in the ring.
Hogan and Jimmy Hart also appeared on Opie & Anthony this morning and revealed he will be on the RAW after WrestleMania. Hogan also said there's future plans with WWE in the works.