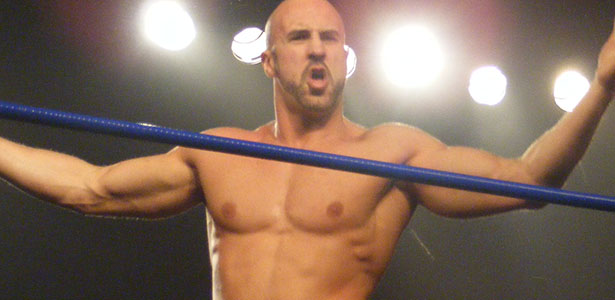 Welcome back to the Indy Wrestling Spotlight! With this edition, you'll get a chance to see two of the best wrestlers working within the WWE's system, during their respective times in Ring of Honor. However, we have a few other great matches to get to first…
Isaias Velasquez vs. Thomas Sinclair – Beyond Wrestling
Based out of Bridgewater, Massachusetts, this is one of America's very best indy promotions. This company is known for its great bouts, which is what you're looking at with this bout, featuring one of my favorite indy wrestlers, Isaias Velasquez. Both he and Thomas Sinclair are fabulous athletes and were able to create a match that showcased their fantastic skills.
Papadon vs. Drew Gulak – New York Wrestling Connection
Based out of Long Island, New York, this is another of America's best indy promotions. What NYWC has for us here and now is a wonderful bout from earlier this year, featuring technical wrestler extraordinaire, Drew Gulak and indy circuit superstar Papadon. I hope you enjoy this great match as much as I did.
Claudio Castagnoli vs. El Generico – Ring of Honor
A thank you to Mordecai for asking for this final match is in order. This match between these two took place in 2007 and is a great bout. Hopefully, Generico will make it to television as Sami Zayn and we'll be able to watch Claudio, now Cesaro, take on our Canadian luchadore on a regular basis.
I hope you enjoyed the featured bouts and remember that if you'd like to make a request, just write a comment below and I'll see what I can do.
What do you think? Comment below with your thoughts, opinions, feedback and anything else that was raised.
Until next time…