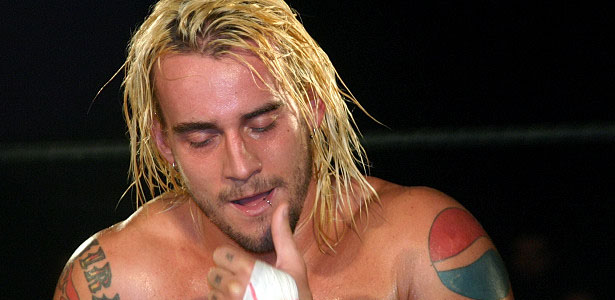 Welcome to PWMania.com's "Indy Wrestling Spotlight." This report is dedicated to unearthing some of the best independent circuit match-ups, featuring the some of the best names from modern era, the past, present and future. So, without further ado, let's just jump right in!
CM Punk vs. AJ Styles – Pure Title Tournament Finals
This was the climax of a truly unique period in ROH's history, with the birth of a championship that was wholly devoted to wrestling; no punches, no kicks, no frills, just grappling. While only in existence for a short while, this title highlighted the most educated athletes amongst the ROH roster at that time. Can you think of anybody better than "The Phenomenal One" and "The Best in the World" to wrestle for this division's inaugural champion? For those of you screaming "YES! YES! YES!, then hush is all I have to say! Bryan Danielson is up next, so just hold your horses. Besides, he can't be in every match we watch.
Bryan Danielson vs. Tyler Black
Long before they would steal the show on Monday Night RAW, these two would be the highlight of many ROH cards, including this one. It's amazing how these two could be minimized by the mainstream bookers so much, especially when they know what they are truly capable of. Regardless of how they are used now, just a few years ago, both men were in the main event of many ROH PPVs and both men were able to leave a lasting impression. May they make many more lasting impressions in the land of McMahon.
Stay tuned to PWMania.com as we bring you more great match-ups from the independent wrestling circuit. Until next time, remember to share your love of wrestling with all who would appreciate it.