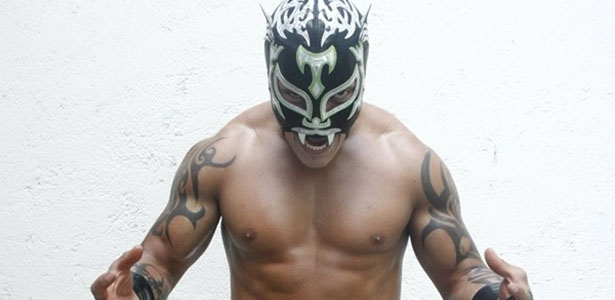 Welcome back to the Indy Wrestling Spotlight. With this edition, we will take a look two young guns battling one another in a grueling Hardcore Match, while our second bout features a triple threat match starring two of the indy circuits biggest names and a rising star with fantastic potential. In our main event, we witness the unbelievable cruiserweight action of what is arguably Mexico's biggest promotion. It's time to turn on the spotlight!
Austin Steele vs. Neal Dream – Do or Die Pro Wrestling
Based out of Metropolis, Illinois, this company produces lots of great bouts with fresh names, like the ones we see here. Both Steele and Dream are excellent talents, with their only drawback being the lack of mainstream look that Vince or Dixie seems to look for. Fortunately, Ring of Honor would give both men a decent chance, so perhaps there is a light at the end of their respective tunnels. Be warned, by the way, for this is a Hardcore Match and a brutal one at that.
Mr. 450 vs. Ricochet vs. Matt Cross – Resistance Pro Wrestling
Based out of Chicago, Illinois and owned by Smashing Pumpkin member Billy Corgan, this promotion is known for its great production values and excellent roster, which is filled with some of the best indy names and accomplished mainstream stars. This bout is one that spotlights three great aerialists in Mr. 450, Dragon Gate USA's Ricochet and the controversial Tough Enough cast-off Matt Cross. If you're familiar with the work of any of these men, then you know precisely what you are about to view.
Jack Evans vs. Extreme Tiger vs. Teddy Hart vs. Rocky Romero vs. Sugi – Asistencia Asesoria y Administracion
Based out of Mexico, this legendary lucha libre promotion has featured some of wrestling's best bouts and feuds. What you are about to watch is a five-way bout for the AAA Cruiserweight Championship and what a match it is. I hope you enjoy it every bit as much as I do.
What do you think? Comment below with your thoughts, opinions, feedback and anything else that was raised.