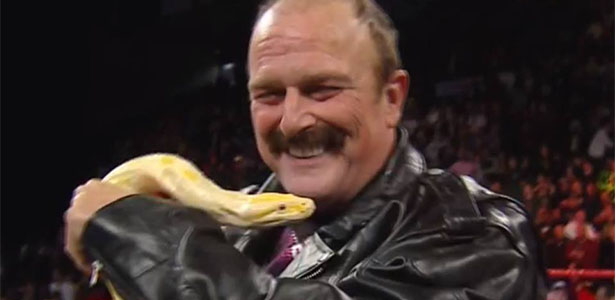 – Jake "The Snake" Roberts tweeted the following about not being in Sunday night's Royal Rumble match:
I'm clean, sober, mentally/ physically healthy, excited for the future and most of all happy. Great day no matter what did or didn't happen.

— JakeSnakeDDT (@JakeSnakeDDT) January 27, 2014
– Despite the bad reaction to Sunday night's pay-per-view, WWE is touting it as the most epic Royal Rumble in years.
– It's worth noting that WWE made no mention of the Daniel Bryan chants or boos during any of their Royal Rumble recaps on WWE.com.