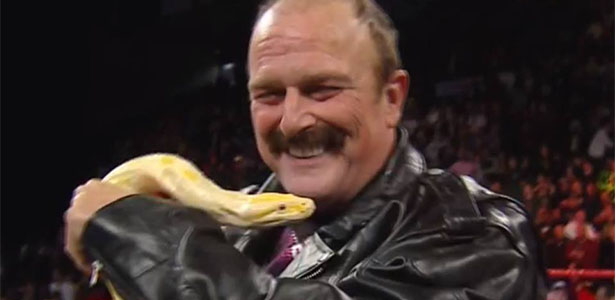 – WWE Hall of Famer Jake "The Snake" Roberts was scheduled to wrestle last Saturday for Trans-South Wrestling – but as you will learn in this clip below, he underwent surgery on his knee to remove cancer. July 19, 2014 – Jake "the Snake" Roberts announces in Gaffney, SC that he is Cancer free.
– A new episode of Legends of Wrestling that airs on the WWE Network at 8pm EST this Friday night will feature Joey Styles and a panel discussing the legacy of managers and their effect on the business.
– The new episode of Beyond The Ring on the WWE Network Saturday night at 8pm EST will feature Ricky "The Dragon" Steamboat and is the documentary from his WWE DVD.