Jeff Jarrett has announced his new promotion, Global Force Wrestling via SB Nation. Below is their logo: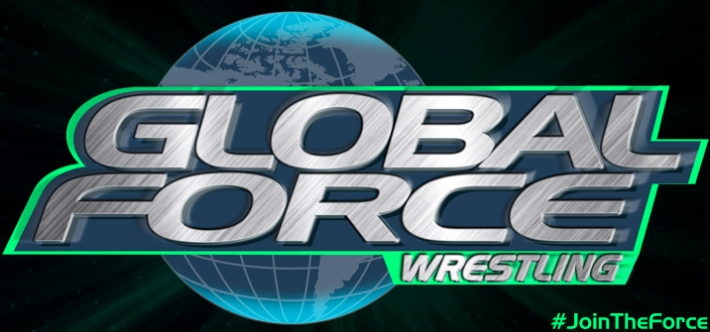 Jarrett issued a mission statement:
"[WWE] have built a brand over the last 50, 60 years. And truly, [WrestleMania] weekend is the perfect example of just how global their brand is. Professional wrestling has been around since the advent of television. There is definitely room, space for a brand new promotion to come on the scene. And we're going to put out the very best product that we can. Our mission statement is going to be, right at the very top, that we are going to put out a professional wrestling product that listens to the fans, engages the fans. We are going to immerse ourselves with the wrestling fan and that is going to be first and foremost."
Below is the full press release:
JARRETTS UNVEIL NEW WRESTLING PROMOTION: JOIN THE FORCE!
NASHVILLE — After weeks of speculation and unprecedented internet buzz surrounding the hashtag #ItsComing … IT IS HERE!
Legendary performer and third-generation promoter Jeff Jarrett and his wife, Karen, are set to unveil Global Force Wrestling (GlobalForceWrestling.com), which promises to be the most fan-interactive and immersive wrestling experience in history.
"Because of new media, new technology and more 'in-tune' fans than we've ever had, wrestling is poised for another boom like it experienced in the mid-1980s and late 1990s," Jeff Jarrett said. "What we're going to deliver is a multi-platform, innovative brand that will engage fans in ways they've never experienced. It will provide a fresh perspective inside the business that fans have been clamoring for."
Jarrett, the founder of TNA wrestling and a 12-time world champion who wrestled in WWE, WCW and numerous international promotions, and his wife, Karen, have been laying the foundation for GFW since January 2014.
"Jeff was born into this business," Karen Jarrett said. "It's his life's passion. He saw a unique opportunity to fill a need in professional wrestling, and he has tirelessly devoted himself physically, mentally and emotionally to doing just that."
Videos of the Jarretts previewing the new promotion attached to the hashtag #ItsComing have garnered more than a million views. Meanwhile, Jeff and Karen have been searching the United States and the international ranks in search of undiscovered talent. The response has been overwhelming, with more than 400 performers from across the globe already in the evolving GFW talent database.
"The reality is we want to build a brand in which fans are watching our wrestlers evolve from day one and are truly invested in the lives of our talent in and out of the ring," Jarrett said.
Global Force Wrestling expects to make several more key announcements in the coming weeks. Stay tuned.