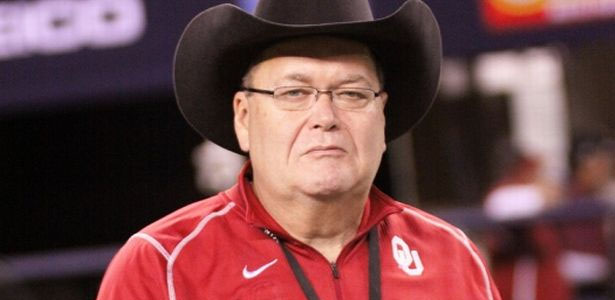 WWE Hall of Famer Jim Ross is back with a new blog on jrsbarbq.com. As always, you can purchase JR's BBQ products on WWEshop.com. Here's some of what Ross wrote about his WWE departure?
"All my legal commitments to WWE ended Wednesday night at midnight which concluded a 21 year tenure with the company. Coming to WWE in 1993 was the best business decision I ever made even though I really loved living in Atlanta. Great city…great food…many friends…fun, sports town.
Arriving in WWE in 1993 and officially ending my tenure there this week made it 21 years working for Vince McMahon which not too many individuals can say that they did especially on the management level that I was in the majority of the time. We worked through drastic, financial issues, a federal trial, bankruptcy was discussed more than once, but we all pulled together and put our personal lives on hold, got lucky on hiring some amazing talents and then launched the Attitude Era that created the greatest success WWE ever achieved.
It was always a team effort and we had some very talented people working tirelessly to make WWE a more viable brand and to establish their place as firmly the #1 sports entertainment company in the world.
I have no regrets and am thankful for the opportunities that were presented me. I wouldn't have done a thing differently but I'd have preferred to not have had three Bells palsy attacks but that's the hand I was dealt. I've always tried to man up and navigate through those challenging waters. Obviously, my 'look' after the Bells attacks did me no favors as a TV broadcaster and some folks even had fun imitating me but that's something that they have to live with and not me.
I will always take great pride in how our staff in talent relations delivered time and time again when the company was going through it's toughest period ever. We got the work done, were honest and straight forward to the talents, managed some highly motivated and talented athletic performers, and recruited and signed some of WWE's all time biggest stars.
I'd like to think that my work at ringside with Jerry Lawler and with Paul Heyman along with Vince McMahon contributed some to the process. It sure as hell was a lot of fun working with such talented men at the announce desk."
"My departure from WWE over the Summer Slam symposium in 2014 was a fiasco of misinformation and rumors allegedly spread by some perhaps with dubious character, agendas and with an overall lack of information. My side of the story will be told thoroughly some day to the chagrin of some and, yes, there are two sides to every story. But that was then….today is a better day with great things on the horizon."