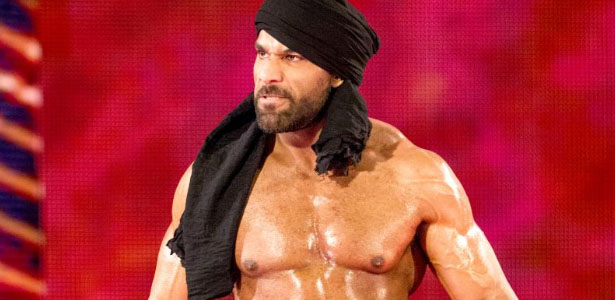 The big push Jinder Mahal is currently receiving in WWE would not be happening had he decided to join Impact Wrestling last year.
Mahal appeared on Talk is Jericho this week and discussed returning to WWE last July when the Draft occurred and how he had coincidentally planned a meeting with Impact Wrestling officials before getting contacted to return to Vince McMahon's organization.
"There was a pay-per-view in Orlando on the Sunday, so I live in Tampa, they were like 'yeah can you come and talk to us on the Sunday? We wanna talk to you,'" Mahal told Chris Jericho.
He continued, "Saturday, the day before, [Mark] Carrano called me. 'Jinder, we wanna sign you back.'"
Mahal confirms he had the meeting but knew in his heart that he wanted to return to WWE after being released in 2014.
Jinder added, "I sat literally for two years, nobody cared about me because I didn't care! All of a sudden when I started caring, other people started caring."