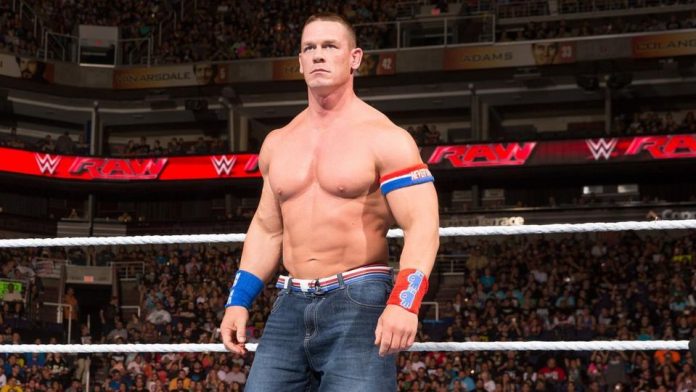 John Cena appeared on SiriusXM's The Today Show Radio with Hoda Kotb in New York City earlier in the week to answer some questions from a group of kids. During the Q&A, he was asked about his status for WrestleMania 35.

"Where is WrestleMania 35?" Cena asked (H/T to Wrestling Inc). "New York. I'm here right now, aren't I? Would you like to 'see me' at WrestleMania 35? Then you know what, I was thinking about missing it, but because you wanna see me there, I wouldn't miss it for the world. I promise you I'll be there, I promise. Okay? We'll shake on it, we'll make it official."
WrestleMania 35 is scheduled to take place on Sunday, April 7, 2019 in East Rutherford, NJ at MetLife Stadium. This event airs on pay-per-view (PPV) and WWE Network and is the most successful and longest-running professional wrestling event in history.