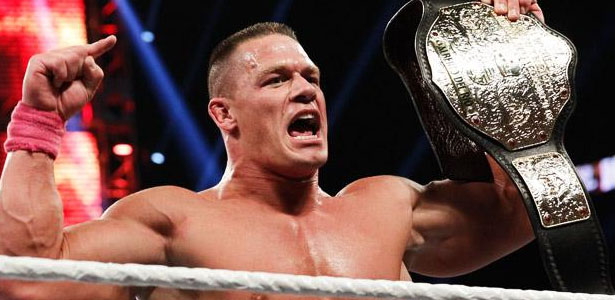 – It's worth noting that neither John Cena or Randy Orton are advertised for the WWE SmackDown tapings on January 14th from Worcester or the SmackDown tapings on January 21st in Grand Rapids. Triple H is being advertised for both shows.
– WWE's website has an article up looking at Randy Orton, Batista, John Cena and Brock Lesnar starting out in Ohio Valley Wrestling.
– During a Q&A with The Las Vegas Review Journal, Brie Bella commented on UFC star Ronda Rousey's arm bar:
"The Ronda Rousey arm bar doesn't look too pleasant. I wouldn't want to get stuck in a (UFC) cage with that."
Nikki then commented that she could break Ronda's arm.