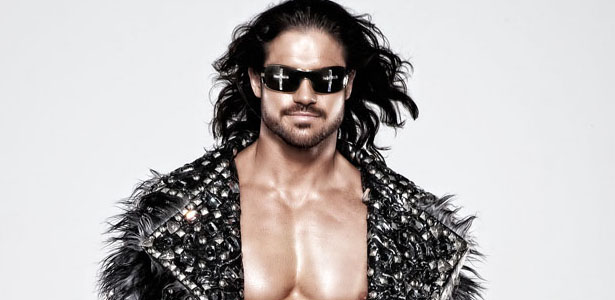 Former WWE Superstar John Hennigan, better known by his ring name John Morrison, recently took some time to participate in an exclusive Q&A interview with PWMania.com. Hennigan spoke on what he's been up to since his WWE departure, WWE's backstage vibe while he was at the company, his upcoming movies, plans and goals for 2014 and more. Check out the complete interview below.
First of all, thank you for taking the time to sit down with PWMania.com. What have you been up to recently and since your departure from WWE?
Getting beefy like a roast with less body fat than a ghost! Haha… seriously though, getting in great shape with my fitness program Out Of Your Mind Fitness, Acting, Writing, Producing, and Wrestling around the world for independent promotions.
How did you get into pro wrestling and how much has WWE changed backstage and in-ring since you first started?
I was a huge WWE fan as a kid, I saw a show on MTV called tough enough about training to become a pro wrestler- I submitted a tape and stopped cutting my hair.
The vibe backstage became more relaxed the longer I was with the company… 1: because when you're new to the locker room you have to walk on egg shells a bit and, 2: because the roster has become less unruly than it was back in the day… we all wear dockers & collared shirts; dress code.
Tell us a bit about your "Out Of Your Mind Fitness" training program, how long did it take to come up with the program?
I wanted to write a book about working out for WWE back in 2008, but they said WWE workout books at the time didn't have a history of selling very well. Then I asked WWE if they wanted to do a John Morrison Fitness DVD, they thought the idea was great, but didn't have time to produce the DVD because of the whole hundreds of wrestling shows a year that they produce… so they gave me the green light to produce OOYM Fitness on my own. I started working on it with Jeff Carrier in 2010 and we spent about 2 years writing, programming and shooting exercises.
Out of Your Mind Fitness is an extreme functional training regimen comprised of five levels that will push you to your limits, and get you into the shape of your life.
THE LEVELS: Out Of Your Mind Fitness is comprised of 5 levels. Each level stands alone as a great workout that will challenge you and enable you to overcome plateaus. However, when completed in succession they will get you into the greatest shape of your life and prepare you for success in anything from parkour to parent hood.
Tell us about your upcoming movie Minutes to Midnight?
Minutes to Midnight is going to be epic bro! Chris created an awesome project, and put a great team together. The character I'm playing Travis Crenna is a survivalist loner who's searching for his lost brother. I love it when I read something that makes me react emotionally, I really identify and empathize with Travis… also there's going to be some bad ass action.
Check out the Minutes to Midnight indiegogo campaign at this link.
Has any aspect of professional wrestling helped you prepare for movie roles?
Absolutely, entertainment is entertainment homie. That is the point of movies, TV, theatre, wrestling, concerts… everything that people choose to watch… to quote Vince McMahon, "Entertain my Ass!" If you understand how to do that, part of the skill set translates to different entertainment mediums.
You were a big part of the tag division in the WWE at one point, what are your thoughts on the current state of the tag division in WWE?
Necesitamos mas del Torito!
What are your upcoming projects, plans and goals for 2014?
2014 is off to a crazy start! I just finished filming a Hercules movie, starring as Hercules. It's going to be out in July around the same time the Rocky's Hercules movie comes out. I'm really excited about producing my first feature; Boone the Bounty Hunter, Boone is a bounty hunter that does parkour to catch skips. I've been working on the project for over a year now and am really excited to begin filming next month.
Everyone here at PWMania.com wishes you the best of the luck for the future. Thanks again for taking the time to sit down with PWMania.com. Do you have any final messages to say to your fans?
Don't text and drive… don't use your phone at all and drive for that matter… unless your following me on twitter @TheRealMorrison. Then yeah, use your phone. But don't crash or drive slow because that's annoying.