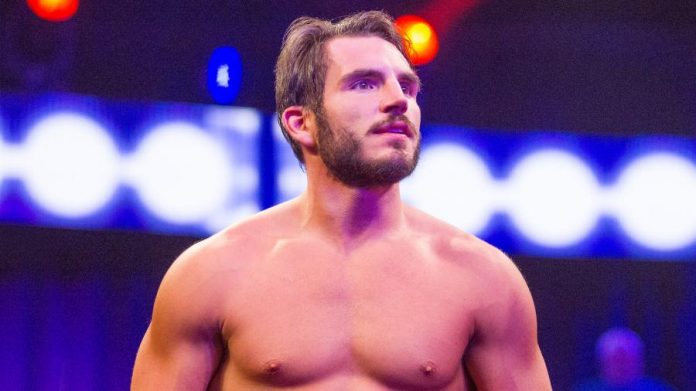 Johnny Gargano did a Q&A session with Justin Barrasso of Sports Illustrated to promote NXT TakeOver: WarGames II event in Los Angeles, California at the Staples Center on the WWE Network. Here are the highlights.
His feud with Aleister Black:
"In my head, I made a mistake. The reason Tommaso Ciampa is NXT champion is because of me. I admitted that, and it's my mistake to fix. So this is between me and Ciampa. I am the one to beat Tommaso Ciampa. I've said time and time again that if there is a hero at the end of the story, I'm the one to do it. I have to do it.
Aleister Black, unfortunately, got in the way. I have nothing personal against Aleister Black. I have no problem against the guy, but he got in the way. The end justifies the means, and the end is going to be Johnny Gargano defeating Tommaso Ciampa for the NXT championship. That will fulfill a promise, little kids will be happy, everyone will be going nuts. If one guy in Black needed to be jumped for that to happen, then I'm sorry. It had to happen."
Being able to work with Shawn Michaels:
"Yes. Shawn Michaels has always been a hero of mine, he was painted on my wall growing up. To be able to work with him and pick his brain is truly the best-case scenario.
When I moved to Orlando, it was my first time moving from Cleveland. You never know what to expect. But to be able to go and work with Shawn Michaels and learn from him, it's just mind-blowing. And not just Shawn, but also Triple H, as well. Their minds work on a different level, and you can tell why NXT is as hot as it is and why stories are so compelling. They are running the show. It's a dream come true. If you told me when I was eight years old that one day I'd work for WWE with an action figure and work as an ambassador for a video game, and also work side-by-side with Shawn Michaels and Triple H, I would have said, 'You're crazy!' But here we are, and it's amazing."