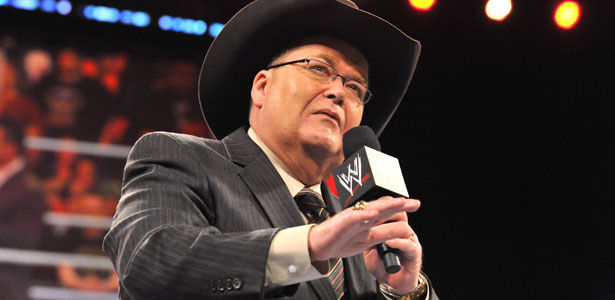 – Jim Ross has been announced as the Master of Ceremonies for the George Tragos/Lou Thesz Professional Wrestling Hall of Fame induction banquet on Saturday, July 19th in Waterloo, Iowa. This year's class includes Scott Steiner, Rick Steiner, Wilbur Snyder, Diamond Dallas Page receiving the Frank Gotch Award, Larry Hennig receiving the Lou Thesz Award and Larry Matysik receiving the Jim Melby Award. JR said in a press release:
"I'm very honored to have been asked to take a more active role in this great organization. In our lives, we can't move forward if we are unaware of our past."
– Monday night's WWE RAW ranked #2 among non-sporting events for the night in Nielsen's new Twitter TV ratings, behind VH1's Love & Hip Hop: Atlanta. RAW had a unique audience of 1,593,000, which represents the number of Twitter accounts that commented on the show. This was down from the previous week. RAW had total impressions of 8,848,000, which represents the number of times the show was tweeted about. This was also down from the previous week.
– Below is a WrestleMania Rewind Extra from tonight's episode with Shawn Michaels talking about John Cena:
– Below is a WWE Countdown Extra from tonight's episode with The Miz: