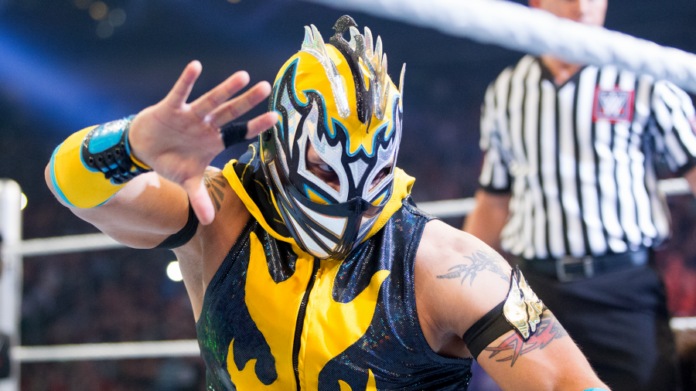 – It's been an interesting couple of weeks for WWE's Cruiserweight Division. Enzo Amore won the WWE Cruiserweight Champion last month at No Mercy after he hit Neville with a low blow, and then lost it to Kalisto last Monday in a Lumberjack Match on Raw.
When WWE resurrected the Cruiserweight Division last year, purple became the Division's official color. During Cruiserweight matches, the ring ropes were changed to purple, and the Cruiserweight Championship itself was also purple, but not anymore?
Make sure to stop by and join the #LuchaParty in #WWEYakima vamonos Orale!.. pic.twitter.com/bOIiWDszkN

— KALISTO (@KalistoWWE) October 15, 2017
– During a Houston Rockets game on Friday, Booker T slammed Houston Rockets mascot Clutch through a table as the WWE Hall of Famer's music played. A video of this has been posted on Booker's Instagram page.