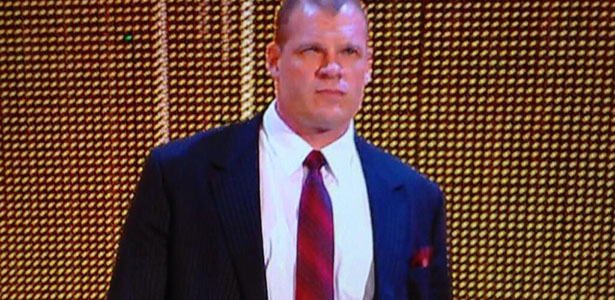 – Kane spoke with Canada's Canoe – SLAM Sports about their upcoming trip to Winnepeg and the potential return of Chris Jericho.
Kane on a Jericho return:
"We try to have a lot of spontaneity in our live events," Kane said. "We'll definitely do some unexpected things to keep it interesting."
Regardless of if Jericho makes an appearance or not, this is still an event that wrestling fans should be looking forward to. "Our fans demand a great performance every night," Kane said. "People pay good money to go to these events and we have to work hard every night. One thing I'm very adamant about, and I think all the guys are like this too, every time we go out, we do the best we can."
On who he will be facing for the show:
"I'll be facing Daniel Bryan," the Director of Operations said. "Because of the calibre of competitor that Daniel Bryan is, I'm going to have a really good time because we can have a really great match," Kane said. "That's something that's very important to me."
– During Conan's "Clueless Gamer" segments on the Conan show, he reviewed WWE 2K14. During the segment he said Sheamus looks like Louie CK crossed with Bart Simpson and then said he looks like he's wearing women's bikini bottoms. He then made a create-a-wrestler that was supposed to represent himself and faced The Rock in an inferno match and said he "would kick the crap out of The Rock. He complimented the graphics of the game and said the Conan create a wrestler is the best part of it.