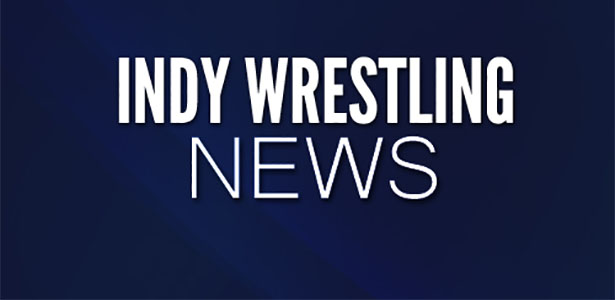 Quick Results from Kayfabe Dojo Wrestling's "Meltdown" at Pineapple's Jack's 8/16 in Rochester, New York:
1. Rob "Just 2" Sweet (w/Montgomery Chesterfield) defeated Krist Worthless & Angel Azul in a triple threat match
2. Those Guys vs. KDW Tag Team Champions Surfs Up ended in a no-contest
3. Grande Cojones defeated Coleman Jackson
4. "The Flower City Kid" Milliman won the Rochester Rumble for the chance to wrestle the returning Jay Flyier later in the show.
5. "The Young Lion of the West" Mattick defeated "The Bull of Black Mountain" Gabreal Saint
6. Marc Hauss defeated Bobby DiPinto
7. "Mr. 450" Jay Flyier defeated Milliman
8. Michael McKinger & "Sik" Rik Matrix (w/"Mad Dog" Bobby Rogers) defeated Victor Lord & Montgomery Chesterfield
9. Dewey defeated Plunkett (w/Jamie Ames)
10. KDW Heavyweight Champion Frank "The Tank" Burlington defeated Hellcat (w/Montgomery Chesterfield) by disqualification