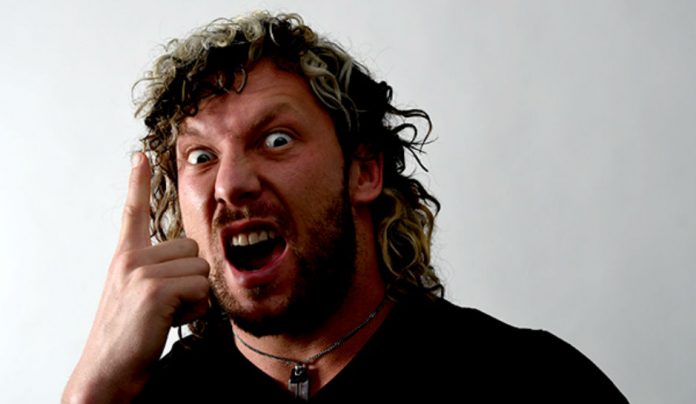 WWE sent out the following:
Xavier Woods and Kenny Omega to battle in Street Fighter showdown at E3
Xavier Woods and independent wrestling star Kenny Omega have been engaging in a heated war of words on social media over who's better at Street Fighter. The two rivals will converge at the Capcom booth during the E3 video game conference next Thursday to settle the score in a battle for supremacy.
The two have engaged in arcade fighting showdowns in the past, but the heat turned up once again on their rivalry when "The Cleaner" posted a video to Twitter, showing off his Street Fighter skills while calling out The New Day's resident trombonist.
Love winding down with some of my own sick #SFV clips. The patience, the intelligence, the clutch. I work hard to wax my super diamonds. You think you can compete with a technician like this, @XavierWoodsPhD ?!?! Absolute mastery – it's no wonder I beat Tokido. pic.twitter.com/yElx18xrjq

— Kenny Omega (@KennyOmegamanX) June 5, 2018
Patience, intelligence, clutch?! A @StreetFighter technician?!? Kenneth what are you talking about?!? You literally just held V-Trigger to win this🙄 Im beyond tired of your empty gloating! How about this, I get on a plane, you do the same, meet me somewhere so we can end this 😡 https://t.co/5clTgtn2R9

— Austin Creed (@XavierWoodsPhD) June 5, 2018
Though Woods had to put the war of words on the backburner Tuesday night – The New Day were victorious in a Six-Man Tag Team Match on SmackDown LIVE – the fine people at Capcom, the makers of Street Fighter, interjected that they would be more than happy to facilitate a battle between the two. Both Woods and Omega took part in a verbal contract signing on the Street Fighter Twitter, in which neither man pulled any punches:
BREAKING NEWS: We just spoke with @XavierWoodsPhD and @KennyOmegamanX and they've agreed to settle their #SFVAE feud in one week – June 14 during E3! pic.twitter.com/QolOVdzE9n

— Street Fighter (@StreetFighter) June 7, 2018
After some choice words from "The Cleaner," the ground rules have been laid down for this struggle for supremacy, and Woods and Omega won't be alone in this battle. Each man will select two partners, making this a 3-on-3 showdown in Street Fighter V. Woods is extremely confident in his partners, who have yet to be revealed, while claiming that Omega won't be able to find anybody to meet the challenge.
Who will Woods and Omega choose as their partners? Keep your eyes on social media to find out, then tune in to CapcomFighters next Thursday to see who will emerge as the elite Street Fighter player!