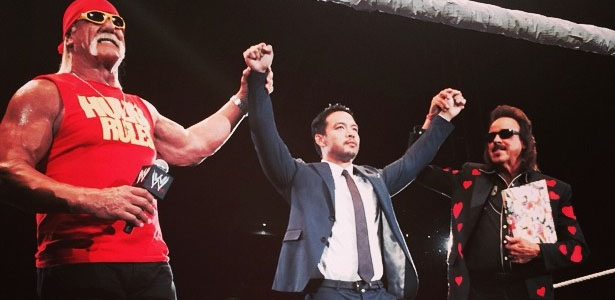 – New WWE talent KENTA spoke to media in Japan this past weekend and said that he's working on relocating to Orlando for NXT. He also said he has no problems with WWE changing his ring name if they want to. KENTA added that he is working on his English and will be happy to start at the bottom to make a name in WWE.
– WWE Studios will release Road to Paloma on DVD and Blu-ray tomorrow. WWE's United We Slam DVD and Blu-ray on The Great American Bash will also be released tomorrow.
– WWE stock was up 2.55% today, closing at $12.08 per share. Today's high was $12.16 and the low was $11.79.
(Partial source: PWInsider)