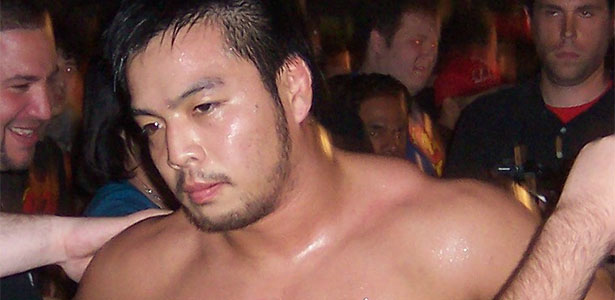 – As PWMania.com reported, KENTA returned to Japan this week and gave the impression that he was "Pro Wrestling Noah" for life, meaning he wouldn't be signing with WWE. In an update, KENTA spoke with Japanese media and said his tryout with WWE was not formal and that he just wanted to work out in the WWE environment and learn from he is. He did say he has always wanted to work with WWE and if they offered a deal, he would consider it.
– According to promoters, ECW Original The Sandman wants to box with George Zimmerman, who has thrown his name in the hat for a celebrity boxing match. Promoters haven't picked Zimmerman's opponent yet but celebrities such as DMX, Floyd Mayweather, The Game, Kanye West and even TNA star Kenny King have said they would like to box Zimmerman.
– Attendance for Tuesday night's WWE TV tapings in Des Moines, Iowa was surprisingly good despite the blizzard that was going on. PWMania.com saw on Twitter where a few fans couldn't make the trip but attendance turned out good.
– Emma will make her commentary debut on tonight's episode of WWE NXT with Santino Marella during the Fandango vs. The Miz match.