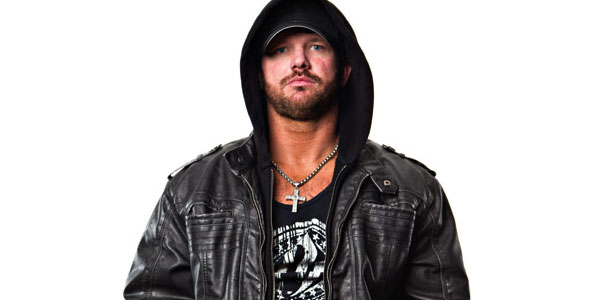 – In the second episode of The Kevin Kelly Show, the Voice of Ring of Honor talks about CM Punk's departure, the aftermath of Super Bowl XLVIII, his memories of Mae Young and much more. Kevin then speaks with former TNA and current ROH star AJ Styles and takes your #AsKKevin Twitter questions in addition to looking at the news of the day!
The Kevin Kelly Show is available on iTunes and Stitcher by searching for Place to Be Podcast and can be downloaded and listened to by clicking here.
You can find the complete archive of Kevin Kelly at Place to Be Nation here (including Episode 1 featuring Adam Cole).
Here's some of the highlights:

On how long he has left as a wrestler: I think that compared to most of the guys who compete with my style I'm holding up very well, I've not had any surgeries as of yet, I'm holding up real well and I mean; I'd like to retire at 40, like to retire, but I'm still feeling well and if there's money to be made, then sure I'll keep going. But I don't want to be one of those guys who sticks around and can't get the job done in the ring.

On his ROH return in Nashville: I was a little worried, how I'd be received, not just by the fans but by the locker room. Y'know as someone who being from another place – like TNA – and being the older guy, and seeing it, y'know – are they going to work and help us out, or are they just here to pick up a paycheque? But they were in the locker room, and the fans were very receptive to me and made me feel like I'd come home. So it felt good man it really did and I don't know if you could see it in the way I reacted when I walked through the curtain to know that those fans still appreciate me and it means a lot to me.

On his match with Roderick Strong: Absolutely not another match for me! Y'know I had to make a statement, I had to have a great match with Roderick and deliver to show those fans and the locker room that I want to be here, I want to make a difference, I want to help build something and build a family. And one of the things I had to get in there and make them know is that I was going to bust my butt and make sure these fans got what they paid for.
On possibly challenging for the ROH World Championship: You got to understand, even though I worked there before TNA and worked there, and had lots of great matches and was even the Ring of Honor Pure Wrestling Champion I was never the Ring of Honor World Champion. And so to hold that title in my hands it would be huge but I know I'll have to work my way to that position to be the number one contender and I have a long road ahead of me, I get it, I understand that, but I'm willing to go down that round and make sure I earn an opportunity to wrestle for the ROH World title.