Kurt Angle Cuts "Reboot" Promo Before TNA Tapings, Non-TNA Crowd Chants, More NYC Notes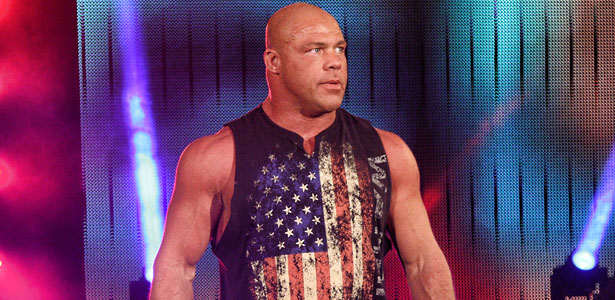 – Before TNA began filming at last night's Impact Wrestling tapings in New York City, Kurt Angle cut a promo from the balcony about TNA going back to their roots with the six-sided ring. He said TNA was in New York City to completely reboot the company. Angle talked about how six-sides made them different as did guys like The Motor City Machineguns and AJ Styles, among others. Angle said TNA has made mistakes but it all begins with these tapings before sending it to Taz, who cut an in-ring promo to get the crowd going.
– The crowd was packed at last night's TNA tapings in New York City and were said to be hot for most of the night. There was some concern about how the NYC fans would treat TNA but they were pretty tame, according to one fan. Another fan in attendance noted that they chanted "this match sucks" at Brittany and Madison Rayne before their match even began and pointed out how odd it was that wrestling legend The Great Muta barely received a reaction for his entrance. There were said to be chants for CM Punk, John Cena, ROH and others.