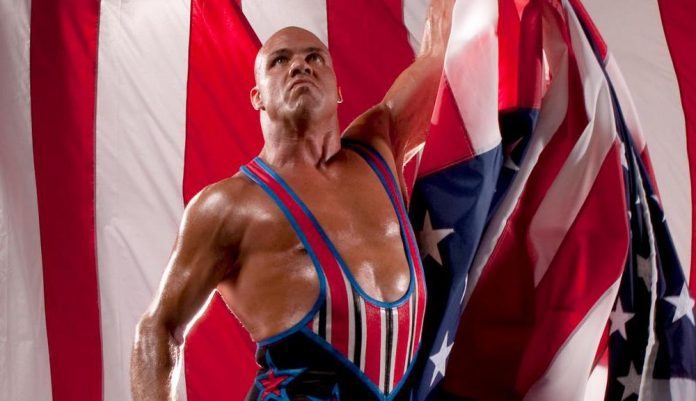 WWE Hall of Famer Kurt Angle recently did a Q&A on Facebook. Here are the highlights:
Kurt, do you think WWE will ever bring back the King of the Ring tournament? I remember when the whole ppv was the tournament. It was a great event then and I think given the brand split would make for some great matches.
"It's tough. I loved the KOR, but you're going to have 2 wrestlers wrestle three times during that PPV. I've done it twice…it takes a toll on your body. It's not easy."
Kurt. Have you been able to watch NXT lately and if so what are your thoughts on Gargano and Ciampa and their feud?
"I like them both. Tremendous program. They are ready for the next stage of their careers. I truly enjoy the NXT product."
What's your Favorite Moment you had with Eddie Guerrero?
"Wrestlemania 20. Eddie and I had a great match. We also had a classic on Smackdown where Eddie pulled my singlet down and my ass was exposed…funny stuff. That match might have been better than WM 20 Match. It was entertaining….LOL"