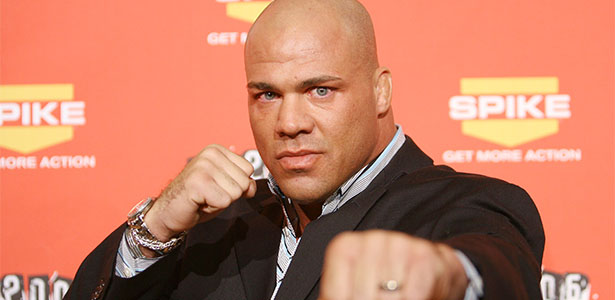 – Kurt Angle recently spoke with Wrestling 101 to promote TNA's UK tour. Here are the highlights:
Congratulations on being inducted into the Hall of Fame at London's Wembley Arena, why London?
Yeah, we thought the best place for me to be inducted into the Hall of Fame would be where we have our biggest and best crowd, London, England. I was originally going to be inducted into the Hall of Fame during our biggest PPV of the year Bound For Glory last October.
Sometimes we dabble from real life into storyline and that's what we did with the Hall of Fame. They wanted the induction to be here in England so we've kept it hanging, when I heard the plan early on I was kind of sceptical, it is a real honour, it is a real award, I wasn't too sure of using it as part of a storyline.
They explained to me why and what they wanted to do with Bobby Roode and I, that they would have the big ceremony here in London which I thought was a great idea.
What are your thoughts on some of the recent departures from TNA, Jeff Jarrett, AJ Styles and Sting?
It's tough, even Hulk Hogan was a tough loss to accept. Sting has been the cornerstone of the company, Jarrett founded the company and I think he might be the best heel in the business, and AJ is just the best athlete I've ever been in the ring with.
From three different perspectives it is a tough pill to swallow because they are three of the best. When you don't have them in the company you hope to god that the young talent steps up, guys like Bobby Roode, Austin Aries, and James Storm seem to be stepping up.
Will they replace Sting? You can't replace Sting, will they replace AJ? Probably not, AJ is irreplaceable, but will they become their own characters and do really well, yes they will do phenomenally well and it's not about replacing anymore, it's about making new stars.
What can we expect from Kurt Angle and TNA in 2014?
It's is a new era, you're going to see new stars, My job at this point of my career is not just to make myself look better but to create new stars.
I've taken a two year hiatus where I wasn't used very properly and I didn't really speak up and let everyone know how I felt. Yeah I was making a great pay cheque but what was I really contributing, what was I doing to help the company?
Not that it was my fault but there is a time where you have to speak up and say, hey I can help. I've been able to do that this past four months with Bobby Roode and you look at the matches we've had, Bobby Roode is now set in stone as a main eventer in the company and he deserves it, I think he is one of the top three best wrestlers in the world right now.
How would you describe your two bosses Vince McMahon and Dixie Carter?
You can't compare Vince to anybody, if it wasn't for Vince McMahon I wouldn't be here talking to you. He knows how to make money and make stars, I wouldn't be working for Dixie Carter right now if it wasn't for Vince McMahon doing what he did for me.
Dixie is a woman and she has that caring aspect about her, sometimes she lets personal [issues] get involved with business because she can't help it. She cares about the wrestlers and their wellbeing and their welfare. Other than that I think Dixie has done a great job, we are talking about a woman that has been involved in the entertainment business but not the wrestling business.
It is different when you are involved in music and go over to wrestling, there is so much difference, I think the last 12 years she has had to learn on the job and I think she has done a good job. I can't say anything bad about her, one thing I'll say is that I'm not sure she would have made it without the help of Jarrett because she did need someone to help transition here and there and Jeff has a great mind for the business.
She has learnt a lot during her time at TNA but at the same time she has to make business decisions that she doesn't necessarily like. Lately she has made some very rash business decisions when you are talking about Hogan and AJ but she has to do what is best for the company, if she thinks that is what is best for the company she has to do it. Would other people agree, no, but she is doing what is best for her company and you can't blame her for that.