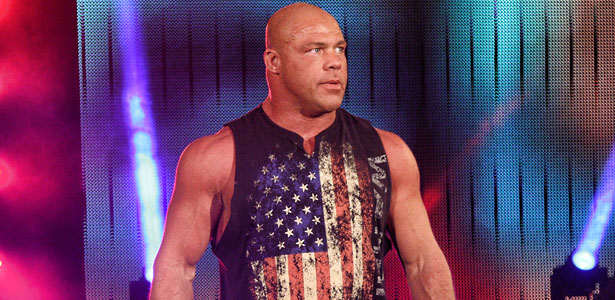 Kurt Angle has published the third installment of his #MyComeback video series. On this episode, Angle travels with his family to church and addresses his ongoing recovery from substance abuse. In a voiceover, Angle says:
"This afternoon, I'm going to an AA meeting. I go a couple times a week. It really helps me to stay in recovery from addiction."
"Going to these meetings not only helps myself, but helps others around me. And, I've grown stronger with my relationship with God, my family, my wife, and my kids.
"Going to these meetings and staying clean – I know that I'm going to break the cycle so that my kids don't have to go through this when they grow older. So, this is really important to me."
"Besides God himself, this is my #1 priority. To stay clean, to stay focused on my recovery and stay focused on my comeback."