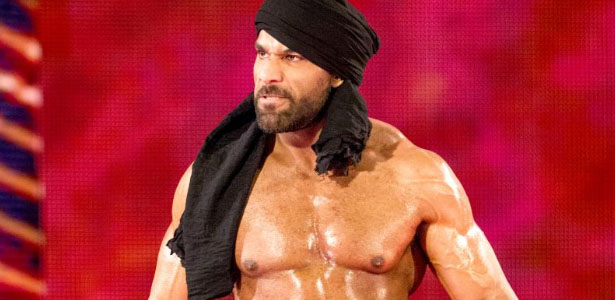 There is more information coming out about why Jinder Mahal was made the #1 contender for the WWE Title. According to Dave Meltzer of F4WOnline.com, Vince McMahon clearly feels that the company is missing the traditional anti-American heel with Rusev being injured. It's possible that Mahal has been given this spot because of Rusev's injury. Smackdown Live is also in need of a top heel and WWE doesn't want to put Baron Corbin in that spot until the bigger shows later this year.
WWE currently doesn't have a native Indian star and could be looking to grow in that market with a guy that is ripped and fairly tall like Mahal.
There is also the belief that WWE can push Mahal since it doesn't really matter who gets pushed because people watch for the brand and not specific stars. The general idea is that the fans that complain about Mahal are going to keep watching and will continue spending money on the product anyway.