Latest On CM Punk Chants At WWE Raw, Ryback Takes Shot At CM Punk?, Kurt Angle Praises Raw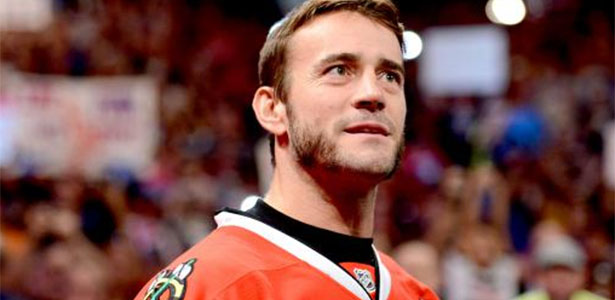 – There was a small group of fans on Twitter Monday night that are claiming they were thrown out of RAW for chanting CM Punk but they appear to be just troll accounts. Many PWMania.com readers in attendance noted that while there were Punk chants all night, no fans were thrown out for it. CM Punk signs did indeed get confiscated but no one was kicked out for chanting for Punk.
The fan with the "My Other CM Punk Sign Got Confiscated" on Raw, which you can check out below, had that sign confiscated as well.
– In this week's WWE Raw Backstage Fallout, Ryback may have taken a shot at CM Punk. After running down Sheamus, Ryback said:
"I am the hardest working man in the WWE. I wasn't taking some vacation, I didn't quit. I'm here day in and day out."
– Kurt Angle tweeted the following during Monday night's RAW main event between Daniel Bryan and Randy Orton:
Wow! @WWEDanielBryan and @RandyOrton had a Classic tonight! Enjoyed It thoroughly. Real Pros.

— Kurt Angle (@RealKurtAngle) February 4, 2014