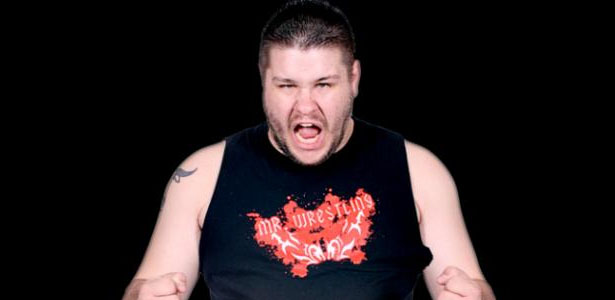 – Ring of Honor's Kevin Steen announced at last night's iPPV that he has another month-and-a-half left on his ROH contract. At last word, he's still expected to debut in WWE developmental before the summer is over, if he passes all of the pre-signing tests.
– As noted, WWE will announce the other 6 participants for the Money In the Bank Ladder Match on tonight's RAW. They have a new poll up asking fans which other stars they want to see in the match – Kane, Dolph Ziggler, Big E, Jack Swagger, Adam Rose, Bo Dallas, Fandango, R-Truth, Kofi Kingston, Dean Ambrose, Bad News Barrett or Rusev. With over 2,000 votes cast, 43% have voted for Ambrose. The next closest is Ziggler with 14% and "Other" with 7%.
– IWF Wrestling School graduates Karson Slade and Corey Havoc will be working as extras for WWE at their TV tapings this week.
– To celebrate tonight's 1100th episode of RAW, WWE.com has posted a playlist of The Undertaker's greatest moments on Monday nights.
(Partial source: F4Wonline.com)