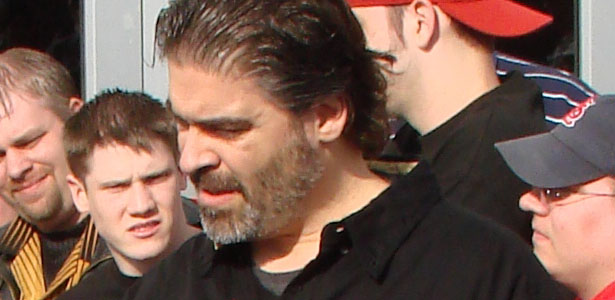 – Regarding the report from PWInsider that Vince Russo has been in touch with the TNA creative team and is possibly being used as a consultant; a few top talents who have input into creative have not heard Russo's name mentioned in months, Dave Meltzer of F4Wonline.com says. Others, who would know a lot more, haven't heard his name spoken by anyone at creative meetings. It's possible that Dixie Carter or John Gaburick is secretly talking with Russo but people in creative aren't aware of it. PWInsider's report mentioned that Russo had at least been copied on some e-mails going around creative.
– TNA President Dixie Carter says there will be several surprises on the upcoming UK tour. She tweeted:
Cannot wait for the UK Tour. Lots of first's on this tour. 1st live show in Glasgow. 1st PPV in Birmingham. Several surprises.

— Dixie Carter (@TNADixie) January 25, 2014
At least two surprises are confirmed – one to be the reveal of the mystery investor, F4Wonline.com reports. It's been reported that MVP will be making his TNA debut on the tour.