Both Sin Cara and Seth Rollins both worked matches at the WWE Smackdown taping in Bakersfield, California this past Tuesday after suffering injuries at Monday's Raw.
Sin Cara dislocated his finger during his match against Alberto Del Rio on Raw. He underwent an MRI exam on Monday and apparently received good news.
Rollins appeared to suffer a leg/knee injury on Raw. He did however return to the ring for another match later in the same show.
Sin Cara worked the SmackDown taping dark match opener defeating Damien Sandow, while Rollins worked a six-man tag match for WWE Main Event featuring Shield vs. The Usos and Kofi Kingston.
Here is a photo before Sin Cara's return match that he posted on his Foursquare account: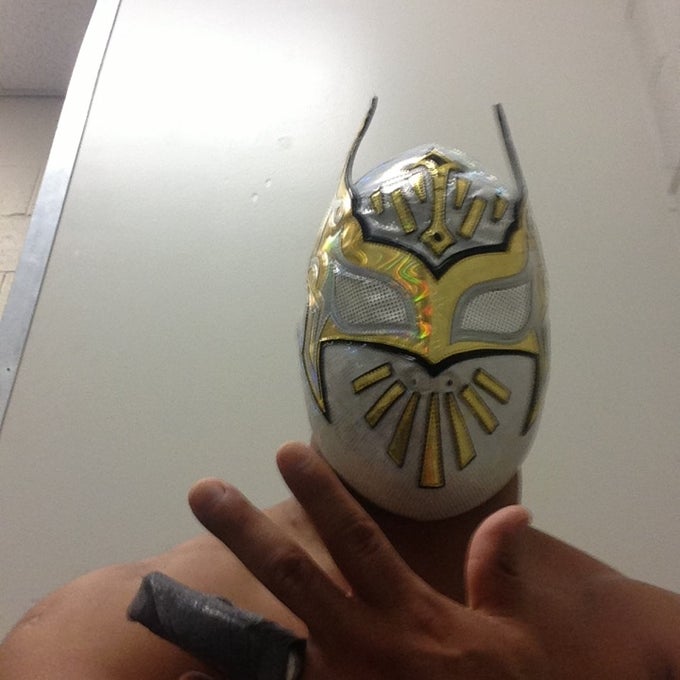 (Source: Prowrestling.net)