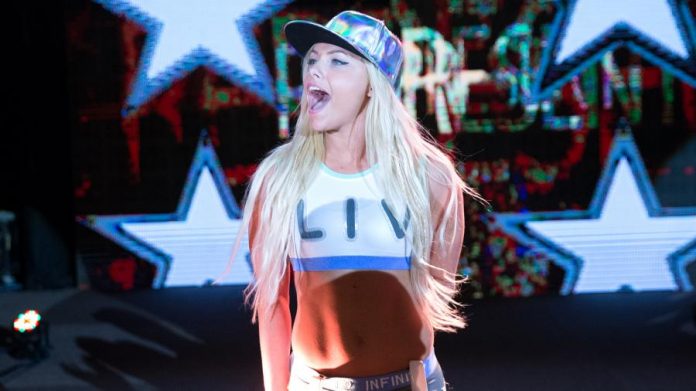 Liv Morgan is not one to hold back on Twitter, even when it comes to her fellow WWE co-workers.
While watching SmackDown LIVE on Tuesday, Raw Women's Champion Alexa Bliss indicated that Morgan copied her hairstyle.
Pink pigtails … where have I seen that before ? 🧐 #sdlive

— Alexa Bliss (@AlexaBliss_WWE) January 10, 2018
Morgan responded to Bliss:
No where cause they're purple 💁🏼‍♀️😘 https://t.co/ByoHo5B9oD

— LIV Morgan 👅 (@YaOnlyLivvOnce) January 10, 2018
After Nia Jax tweeted in defense of Bliss, Morgan responded by saying Jax wanted her own "scraps."
Don't trip bestie, you're the top of the mountain, imitation is bound to happen. You are untouchable with what you have done, let her have the scraps 🤣 pic.twitter.com/WwDy8omZ1D

— Nia Jax (@NiaJaxWWE) January 10, 2018
Uhhhh Nia, I actually think YOU want MY scraps 🤷🏼‍♀️ https://t.co/MeCIxeNsvM

— LIV Morgan 👅 (@YaOnlyLivvOnce) January 10, 2018
While Jax is in a romantic storyline with WWE Cruiserweight Champion Enzo Amore, Morgan actually dated him as recently as last year. Morgan and Amore dated while they were both in NXT until sometime last year. In September, Morgan said she was single and erased all photos of her and Amore from Instagram.