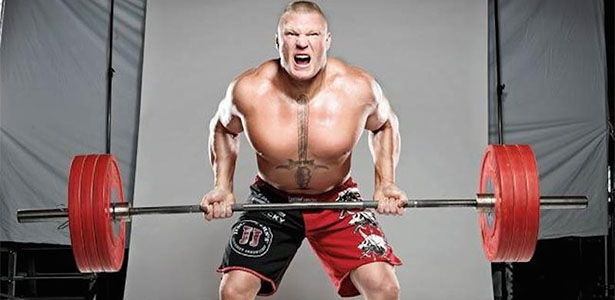 The internet and social media have become powerful and vastly influential tools in modern-day society. Ever-increasing popularity, as well as their incredible uses and benefits have allowed them to complete engulf our world, for the better and for the worse. Sites like Twitter and Facebook are considered to be two internet powerhouses, reaching millions of people in all corners of the globe and forming pathways of communication on an international scale. Regardless of the advantages and disadvantages to social media, it's outreach and power has developed to the point that many people would struggle without it.
Just like with the rest of the world, social media also has a profound impact on the way we view and experience wrestling. WWE now have Twitter account on top of Twitter account, as well as Instagram services and multiple Facebook pages. On the surface, this may seem like a great idea, but in reality I feel strongly that the product is suffering as a result, and here's why.
Let's take a look at Twitter as an example. Every single WWE superstar and management figure has a Twitter account, which is all well and good until you have superstars such as Bray Wyatt and Kane using such a service. These men are portrayed on television as monsters, but who in their right mind would expect a monster to have a Twitter account? Did Frankenstein or Godzilla have Twitter accounts? No they absolutely didn't, and people had absolute belief in ther power and intentions as a result.
Terms like "kayfabe" and "the fourth wall" are thrown around regularly in wrestling. The internet has completely destroyed any remnants of kayfabe in recent years, and fans are now left with reality characters rather than gimmicks, as mysterious and larger than life characters seldom get over in this day and age. On top of the this, you have the rather annoying and glaring fact that surprises are now almost non-existent. When Brock Lesnar returned to WWE in 2012, it was an epic moment, but imagine how much greater it would've been had people not known about it, and the same can be said for Hulk Hogan's return in 2014. Now I know why WWE encourages the internet to leak such information; to increase viewing and buy rates for events. It makes sense as people are able to anticipate a good show knowing that they will witness great television and storyline development.
Chris Jericho's return at the 2013 Royal Rumble, as well as John Cena's return five years earlier, are two examples of how great a true surprise can be in wrestling. Both men avoided social media and the crowds and viewers were rewarded with spectacular moments, made ever the better by their lack of expectation and knowledge.
Also, through people like Dave Meltzer and Bryan Alvarez, fans are permitted easy access to upcoming storylines, as well as backstage rumours and reports. Though this sounds appealing, it also means that if and when the reports do come to fruition, there is far less genuine surprise and fans may have already made their minds up as far as being interested in the feud or not.
Years ago, fans were not aware that wrestling was "fake" until much later in their lives. Why? Because they didn't have the technologica means to find out, and when you have that level of INVESTMENT and belief in what you are watching for such a long time, more often than not you will love the product. Nowadays, fans think beyond the show. Instead of enjoying matches and storylines, fans enter a realm of critical analysis, where they think about why the feud is happening, or about how it was planned out backstage.
What do you think? Comment below with your thoughts, opinions, feedback and anything else that was raised.