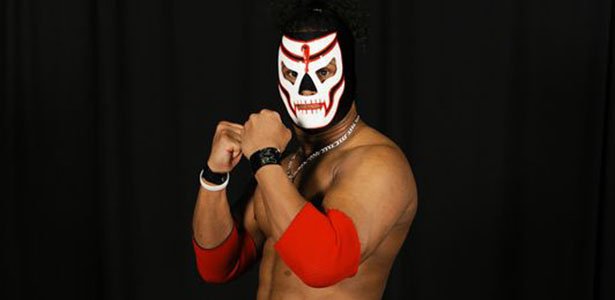 Independent promotion Canadian Wrestling's Elite issued a statement Monday announcing that "The Zombie Hunter" Mentallo participated in WWE's three-day tryout last week at the Performance Center in Orlando, Florida. He has faced off against some of WWE's elite talent including Daniel Bryan, Antonio Cesaro and Seth Rollins (when they were competing on the independent scene).
CWE's statement reads, "Canadian Wrestling's Elite would like to send out a public congratulations to CWE Star "The Zombie Hunter" MENTALLO who just this past week was invited to and then participated in a private three day WWE try out at their new state of the art Performance Center.
"The 17 year Canadian wrestling veteran and former CWE Champion and former CWE Tag Team Champion was a apart of a small invite only group of wrestlers and athletes from across the World who were evaluated by World Wrestling Entertainment's head trainers.
"MENTALLO is no stranger to competing with that level of talent as proven by not only competing against some of WWE's top current stars like Daniel Bryan, Antonio Cesaro, and Seth Rollins on years previous CWE events but defeating some of them as well as well as a long list of other former stars of the company.
"With Global success under his belt in Japan and Mexico this yet another accomplishment to a long list of accolades "The Zombie Hunter" can add to his resume.
"Stay posted to www.cwecanada.ca to see when you can see MENTALLO perform live once again in a CWE ring!"
This is not the first time in which Mentallo has tried out for WWE as he participated in camps in 2005 and 2006. For those unfamiliar with the wrestler, SLAM! Wrestling published this article in January profiling his lengthy career.
See recent photo of Zack Ryder looking very overweight