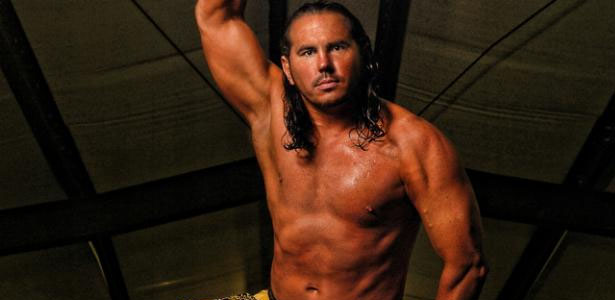 – PWMania.com reported that Matt Hardy and Jeff Hardy faced The Briscoes at an OMEGA event earlier this year. Matt tweeted the following and is teasing another tag team dream match:
Dear tag team wrestling fans, Pretty positive another pro wrestling tag team dream match is gonna be officially announced soon. Stay tuned

— Matt Hardy (@MATTHARDYBRAND) May 28, 2014
– WWE.com features a new interview with Tyson Kidd to promote Thursday's NXT Takeover event. Kidd talked about what he meant by his re-birth on NXT recently:
"It's a fresh coat of paint, a whole new start and a way for the WWE Universe to see Tyson Kidd in a different light than they have for the first few years I've been on the main roster. I think they'll see a more complete package. I'm a constant work in progress, always working on every aspect to get better and better. You're always going to see a different Tyson Kidd. Not that I haven't been in the past, but I'm more motivated, focused and driven than ever before."
Kidd also talked about what he's out to prove by competing in NXT:
"I'm out to prove that NXT is not to be overlooked, that it's not a stepping stone or an easy place to compete. Every single guy and girl down there is hungry. If you want to stay hungry, you have to compete with similar people. They're so hungry and so driven, there's a different type of atmosphere competing with these guys."
Kidd was also asked why he's going for the NXT Title. He responded:
"There are a couple reasons. First, look at Bo Dallas. He's a former NXT Champion, the longest-reigning in history, and he had all those videos on Raw, SmackDown and Main Event. Everyone knew that he was coming. They may not know what he's all about right now, but they know he's coming. Also, it's a great way for me to make a huge impact and help NXT. It springboards me back into the main roster spotlight. I want to use that to bring more awareness to NXT. I want to win the title and defend it around the world and have it seen on "Total Divas." I want the NXT Championship to be worldwide, so everybody knows what it is."
– Mason Ryan's first post-WWE appearance will come this Saturday at an American Pro Wrestling Alliance TV taping in Shinnston, West Virginia. Rob Terry, Christian York and former WCW star Kevin Sullivan will also be appearing.