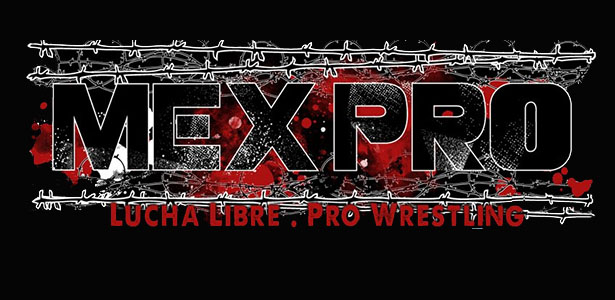 MEXPRO's "Bleed Los Angeles" happens live Saturday, November 2nd, 2013 at 6 pm.
MEXPRO presents our last show of 2013 as well as biggest show to date, "Bleed Los Angeles"
HUGE MAIN EVENT!!!
XPW Superstar Homeless Jimmy takes on hardcore legend the Necro Butcher in a "fans bring the weapons" deathmatch including barbed wire, rat traps, light tubes, thumbtacks and so much more!
Plus!
Former TNA star Joey Ryan, Cjay Kurz, Eric Watts, Famous B, Willie Mac, JD Horror, B-Boy, So Cal Crazy, Virgil Flynn, Sledge, Tyler Bateman and more…
And a tournament to crown the first ever MEXPRO United States Champion!
the Born Stars face Los Bandidos for the first time ever in tag team action!
Doors open at 5:00 pm and belltime is 6pm. Tickets are $10 for kids, 12 years old and under. All other tickets are $20.
More information on tickets can be found at: http://bleedla.brownpapertickets.com
Youtube "Bleed Los Angeles" promo:
More info on MEXPRO can be found at the following links:
WEBSITE: http://www.allmexpro.com/
FACEBOOK: http://www.facebook.com/allmexpro
TWITTER: http://www.twitter.com/allmexpro
YOUTUBE: http://www.youtube.com/user/allmexpro