Layla Leaving WWE?, Michael Cole Gets Himself Called "JR" On Leaked SmackDown Feed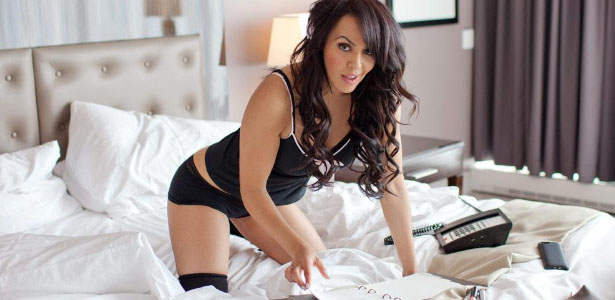 – While in the UK last week, London native Layla spoke to Bang Showbiz about how she would like to host the Strictly Come Dancing TV show. For what it's worth, the article noted that Layla said she wants to return to the UK for good this year.
– A satellite feed from this past Friday's WWE SmackDown feed was uploaded by a fan, as seen below. It appears that Vince McMahon or Kevin Dunn didn't like something Michael Cole did at the end of the Sheamus match. JBL can be heard saying, "Well done Cole, you just got called JR." You can also hear Cole asking Vince if Vince wants him to repeat a talking point. Cole says, "Hey Vince, do you want me to say it every time because I said it a shit load of times tonight." It's an interesting behind the scenes listen.